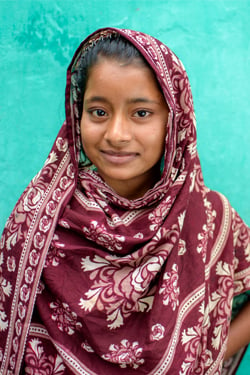 When we're kids, it's natural to wonder about what the future may hold. Kids who feel supported and safe have fun dreaming about what they'll do when they grow up. But for those who don't know their rights, the future may not seem so promising.
Children everywhere have rights to the resources they need to thrive: personal safety, nutrition, education, and more — including understanding and love.
Scripture shows us Jesus had a special place in His heart for children. When His disciples tried to keep children away, Jesus said, "Do not hinder them," and gave them the blessing they had come to receive (Matthew 19:13-14, NIV).
When children have the love, safety, education, and physical resources they need, they are empowered with choices for the future — choices they can use to create lasting change in their life and community. Just like Ima did.