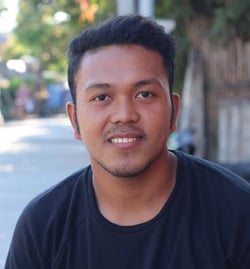 Jimmy Recodia (pictured right) knew he was leading a double life.
On Sundays, he was the obedient son of a well-respected village pastor in the Philippines and was attending college to become a teacher.
But during the week, he let his addiction to Internet gaming rule him. Invited by a friend to try out a multiplayer battle simulation game, computer gaming rapidly became his life's focus.
Spending all his time and money in computer shops, he was failing his classes. He argued constantly with his aunt, with whom he was living while in college. His parents' admonishments went unheeded.