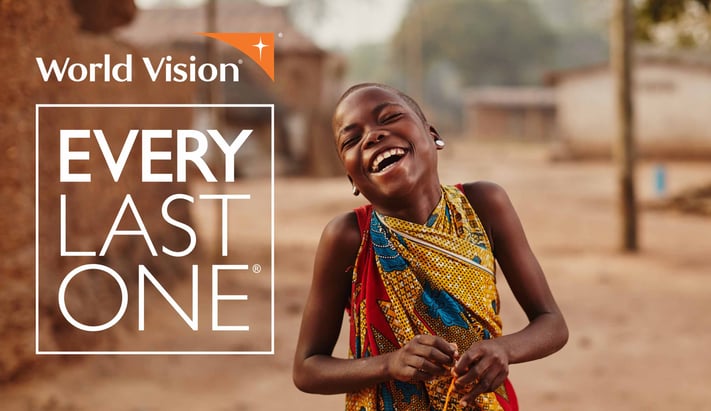 Through the Every Last One® campaign, you and other dedicated supporters joined in a God-sized goal to empower 60 million people with life, hope, and a future. It was a big, audacious goal that seemed next to impossible. But as Jesus once told His followers, "With man this is impossible, but with God all things are possible" (Matthew 19:26, NIV). The miraculous news is that together, we not only achieved this goal but exceeded it … and now we have 70,860,366* reasons to celebrate! That's the number of children and adults whose prayers have been answered because of your contributions to the $1 billion raised through the Every Last One campaign.
All people, no matter where they live, deserve access to clean water and basic healthcare. Today, because of your partnership, 27 million people have the joy of a healthier life.
People who are in danger, afraid, or feeling lost deserve protection and support, especially children. Now, with your generous support, 31 million people are experiencing the joy of hope.
And all people deserve access to quality education and economic opportunities. With your help, 7 million people now have the joy of a brighter future.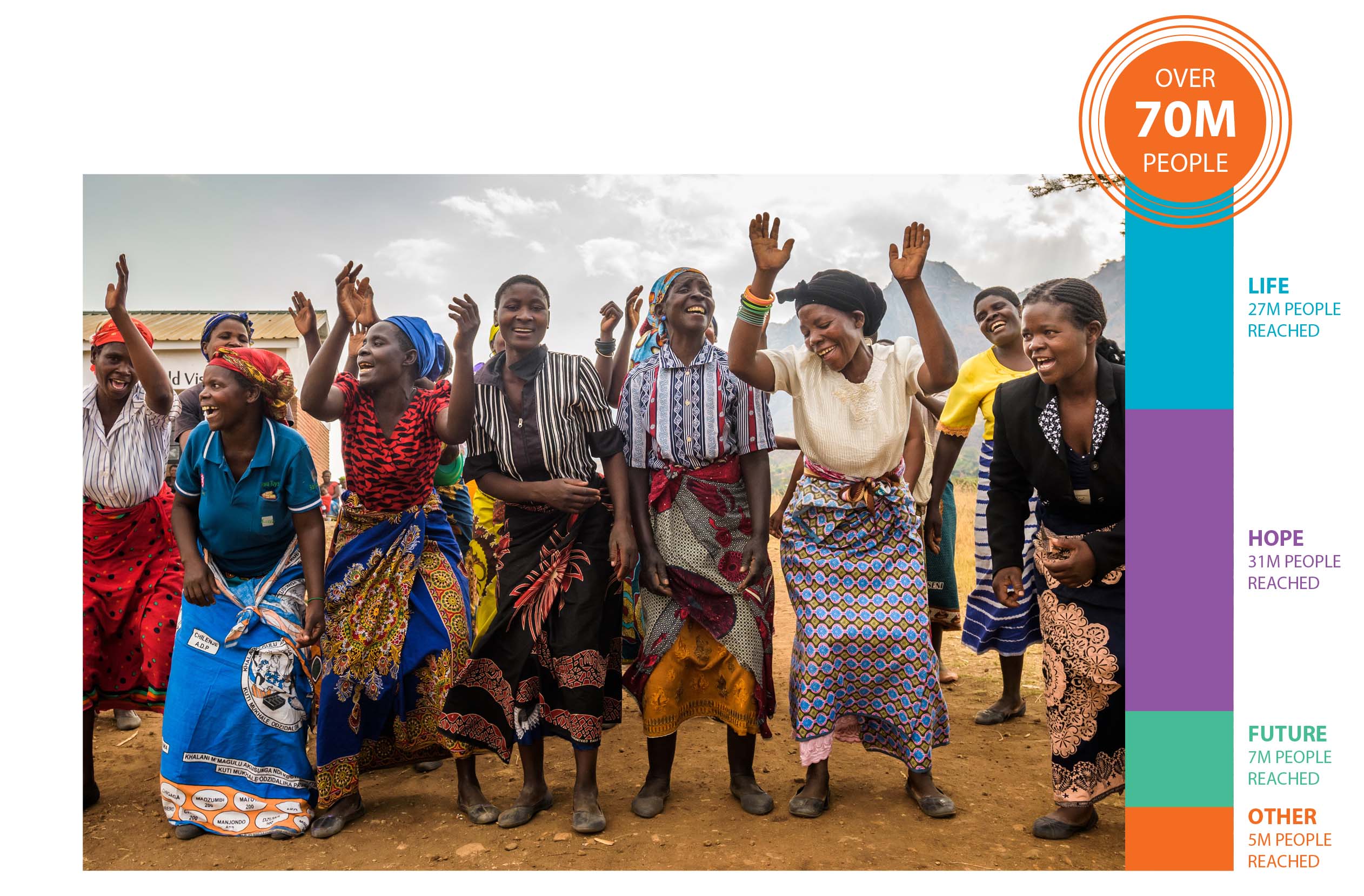 The beautiful smiles of these women are a blessing and a reminder of what's possible with our God.
We are praising God and thanking you for empowering 70,860,366 people to change their lives for good.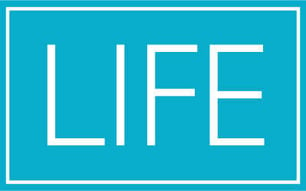 Water
As we look back on the Every Last One campaign, we are so grateful to God and our partners for what has been accomplished through our water work. Since 2016 we've reached more than 25.5 million people with access to clean water, exceeding our goal.
Mother and Child Health
Through this campaign we sought to deliver essential healthcare, nutrition support, and treatment to 2 million pregnant women, newborns, and children. Since 2016, we have reached 1.7 million people.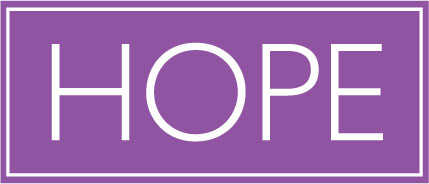 Child Protection
Through the Every Last One campaign, our child protection work addressed the root causes of violence against children by partnering with parents as well as faith, community, and government leaders. You supported, gave, and prayed for the work, and as a result we exceeded our goal, reaching more than 5.3 million people.
Christian Discipleship
Along with protecting children, we desire for them to know Jesus as their Lord and Savior. So we equipped pastors, Christian leaders, teachers, parents, children, and youth with the training and resources they need for young people to learn Bible-based life skills and to explore or deepen their faith in Jesus Christ. With your support, we exceeded our goal, reaching more than 10.1 million people.
Emergency Response
We live in a broken world, where tragedies and trials threaten to steal hope for people all over the world. But with your partnership in the Every Last One campaign, we delivered God's hope, urgent relief, and care, exceeding our goal by reaching 16.1 million people impacted by disasters and humanitarian crises.

Economic Empowerment
Enabling people to improve their financial futures is reason to celebrate. We exceeded our goal, reaching 5.9 million people with the tools they need for resilience and improved livelihoods — including recovery loans for those negatively impacted by shocks like COVID-19 and natural disasters.
Education
Just as families' futures began to brighten through the campaign, new possibilities for children were opened. With the help of partners like you, more than 1.1 million children, young adults, parents, and teachers received books and training and participated in educational programs.
Every Last One
We believe that God intends for every last one of us to have life, hope, and a future. Each one of us has been called by God to share our lives — to be in relationship with Him, with each other, and especially with those in greatest need.
Thank you for putting your faith into action — and helping to empower 70 million people to reach their God-given potential in the name of Jesus Christ.
*Includes the number of unique participants in our Signature Initiative programs as well as participants in other multisector projects, our U.S. domestic emergency response, and Fresh Food Boxes distributed during the COVID-19 pandemic. Because of World Vision's multisector approach, some people participated in more than one program.