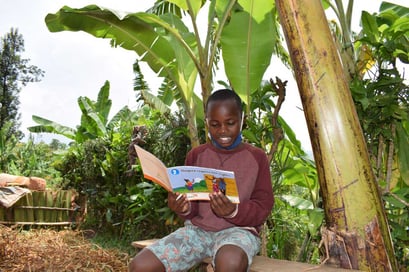 Gishyita is a delightful, quiet village filled with lots of lush green gardens. The birds are chirping and flitting all around us as we walk the narrow path to Alpha's home in the Karongi district, where he lives with his aunt and uncle.
Alpha, 10, is in primary 3 and he's one of thousands of children that attend World Vision's reading camps. When we arrive at Alpha's home, I greet and exchange pleasantries with his guardian uncle in the local language 'Kinyarwanda', as is the norm in Rwanda. Alpha insists on responding in English, even when I continue to interact with him in Kinyarwanda. His command of the English language is quite impressive.
Two years ago, Alpha couldn't speak a single word in English. He felt uncomfortable in class because he could hardly read or write. Teachers would conduct lessons in English, but he struggled to follow along. "I didn't know how to read and write, and I couldn't speak English at all. Teachers would teach and I was only getting confused because I couldn't understand many things. My grades were also poor then," says Alpha.
At the age of eight, Alpha's guardians enrolled him in the reading camp where he began to learn English. Alpha says he initially felt shy but later started to enjoy the sessions as his learning progressed. Building friendships has helped. He says, "I have made so many friends at the camp. We play, sing, draw and also read story books at the reading camp. Now I know how to read very well, and I was even the first in my class. My favorite story book is Ihogoza Regains Her Rights."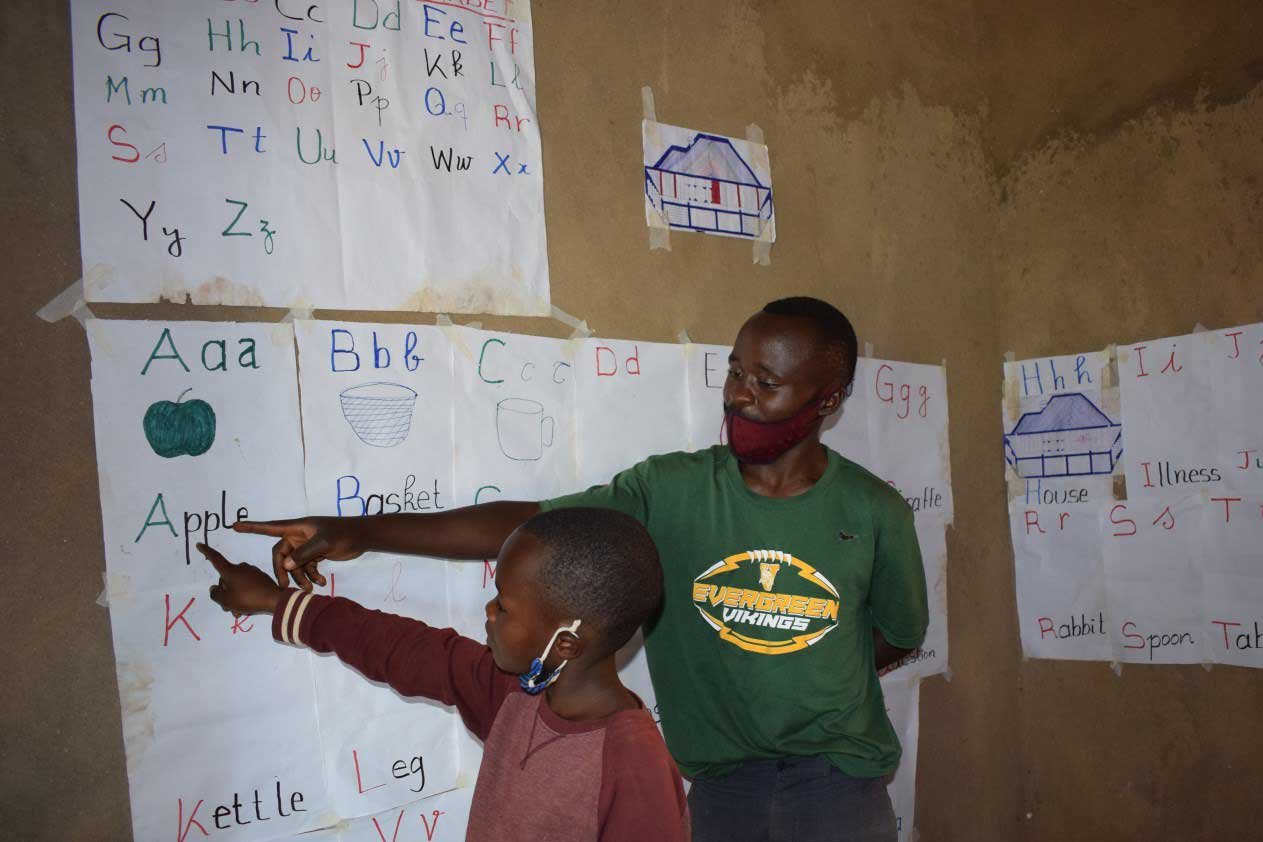 Alpha's uncle Philbert says, "We enrolled him in the reading camp two years ago and he has been learning how to read and write. His grades are very pleasant lately. He gets story books to read from the reading camps and enjoys reading them, too." He continues, "As a guardian, I also support him in his studies. I created a reading corner for him here at home where I also encourage him, read with him, and teach him more things...I am thankful for the literacy transformation the reading camps are bringing to our children in this community."
Claudine, the reading camp facilitator, affirms Alpha's transformation and new-found confidence. "Just like many other kids we get at the camp, they start off very shy because they can't read and write but later, they learn and start enjoying. That was the case with Alpha. I have enjoyed seeing him grow. Today he enjoys speaking English, reading story books and has very good grades in school," says Claudine. Claudine adds that she and other facilitators visit families to encourage parent participation at home. She shares that game time is a very important factor in teaching the children – it keeps them engaged and having fun at camp. This is the secret that keeps them coming back for more.