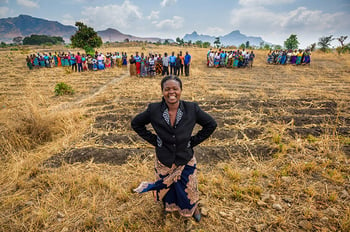 THE COST OF HOLDING WOMEN BACK
Although women make up almost half of the agricultural workforce across Africa — and perform 80% of the labor on smallholder farms — millions of them don't have access to financial services, training, and other opportunities that could help them escape poverty.
These inequalities don't just hurt women — they cripple entire nations, holding back about half the population from participating in a society's economic growth. It's estimated that if women in these communities could afford productive resources like business training, seeds, and fertilizer, up to 150 million fewer people would go hungry every day.