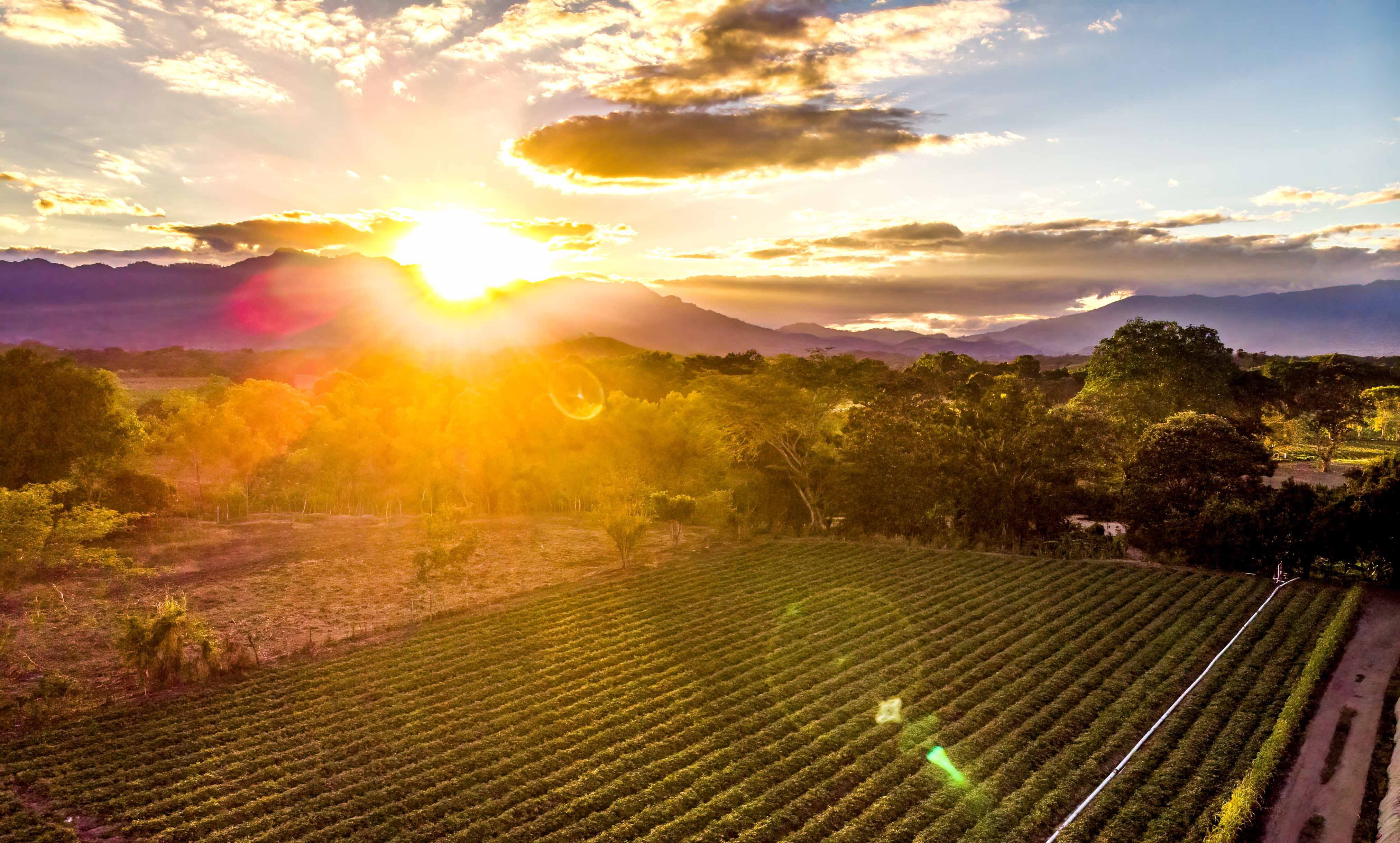 The Lord God took the man and placed him in the orchard in Eden to care for it and maintain it. —Genesis 2:15 (NET)
Earth Day is an annual event celebrated on April 22, where individuals and organizations from around the world raise awareness for good environmental stewardship. One of the ecological areas that requires urgent attention is agriculture, especially smallholder farming, which is the main source of food and income for hundreds of millions of people living in extreme poverty worldwide.
According to the World Bank, smallholder famers are among the poorest people on the planet. It is no exaggeration to say that for the majority of these farmers, life and death depend on ecosystems functioning properly: for rain, at the right time, to water their crops, for bees to pollinate, and for reliable temperature cycles. Yet these farmers often lack resources and training to manage their on-farm and off-farm environments in methods that lead to flourishing soil, forests, fields, and rivers. And though smallholder farmers' footprint is minimal in global environmental problems, they bear the brunt of the negative impacts of the planet's ecosystem degradation.
Simply stated: If we want all people to have nutritious food and clean water on an ongoing basis, we must be concerned about the connection between farmers and ecosystems.
The earth is the Lord's, and everything in it,
the world, and all who live in it;
for he founded it on the seas
and established it on the waters. —Psalm 24:1–2 (NIV)
Dreams of potatoes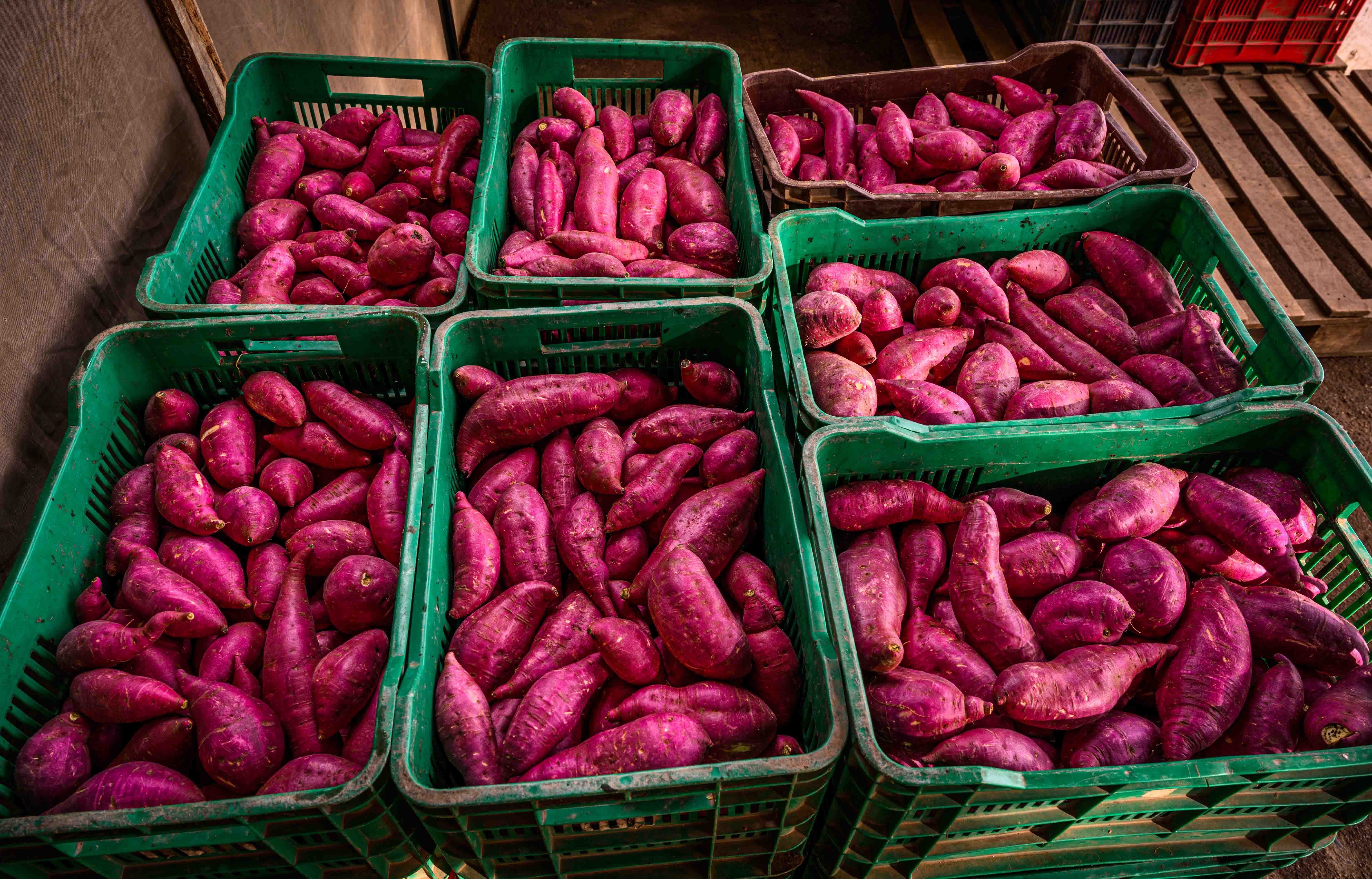 Tulio's family enjoys the fruits of God's help, THRIVE training, and hard work: crates full of delicious, red sweet potatoes.
Caring for our ecosystems requires training farmers how to actively manage their land — and the surrounding environment. The result will be thriving farms and a flourishing planet.
Take Tulio and his family for example.
Tulio, his wife, their two sons, and their two grandsons, scraped by for years, producing corn and beans. But when business partners robbed him and his family was threatened by gang violence, the family had to start over again. This time with nothing other than crushing debt.
From 2006 to 2010, Tulio worked the land of other farmers instead of tilling his own. He says they were the worst years of his life. "We had no money to survive, to produce anything. It was the hardest. It was hard to understand God's plan," says Tulio.
That's when the dreams began.
Tulio's wife, Odilia, began dreaming of sweet potatoes, insisting that the family plant them. "In my dream," she says, "God told me, 'You are going to get out of this.'" Everyone laughed at her. No one planted sweet potatoes. But the dreams continued.
"Maybe hunger and the lack of good water was making her to have these visions," says Tulio. "She insisted we produce sweet potatoes." But they didn't know how to start this new crop effectively, successfully, and sustainably for the environment.
Then World Vision staff began working with farmers like Tulio and Odilia through a program called THRIVE, Transforming Household Resilience in Vulnerable Environments. "This is what we needed," says Tulio. "Usually people ask for money but they don't ask for training. We needed money, but we needed the training to get to do things better. With these trainings, it helped our self-esteem to get to know our value."
Since the family learned the principles of THRIVE they have doubled their income, bringing in more than $800 a month from their sweet potato contract with Walmart alone. And they are stewarding their land well — helping ensure bountiful harvests in the future, even if it rains too little or too much. This is what it looks like to care for creation and grow environmental resilience.
Let the fields and their crops burst out with joy!
Let the trees of the forest sing for joy.
—Psalm 96:12 (NLT)
From survive to THRIVE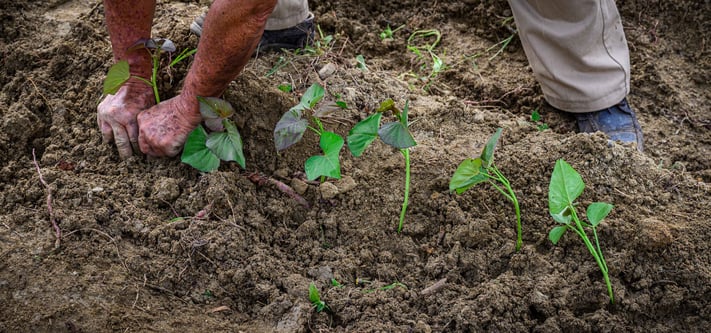 THRIVE training and support is helping farmers globally transform their land and their lives.
Active ecosystem management is integral to people's livelihood around the world. That's why THRIVE is so important. In the face of mounting ecological difficulties, World Vision's THRIVE programs organize farmers to work together, systematically improving their agricultural value chains and supporting them with improved market knowledge and access. THRIVE ensures farmers have access to financial services at every step of the process, allowing them to purchase what they need and develop their farms for economic success.
World Vision also helps equip farmers improve their on-farm soil, vegetation, and water management. And the whole community works to manage and rehabilitate forests, watersheds, and grasslands. Additionally, the THRIVE program connects farmers with information about weather, market prices, and animal and plant diseases so they can proactively manage their risks.
The most intact ecosystems are the most resilient in the face of drought or flood, giving farmers a solid foundation on which to move out of poverty.
Being stewards of our world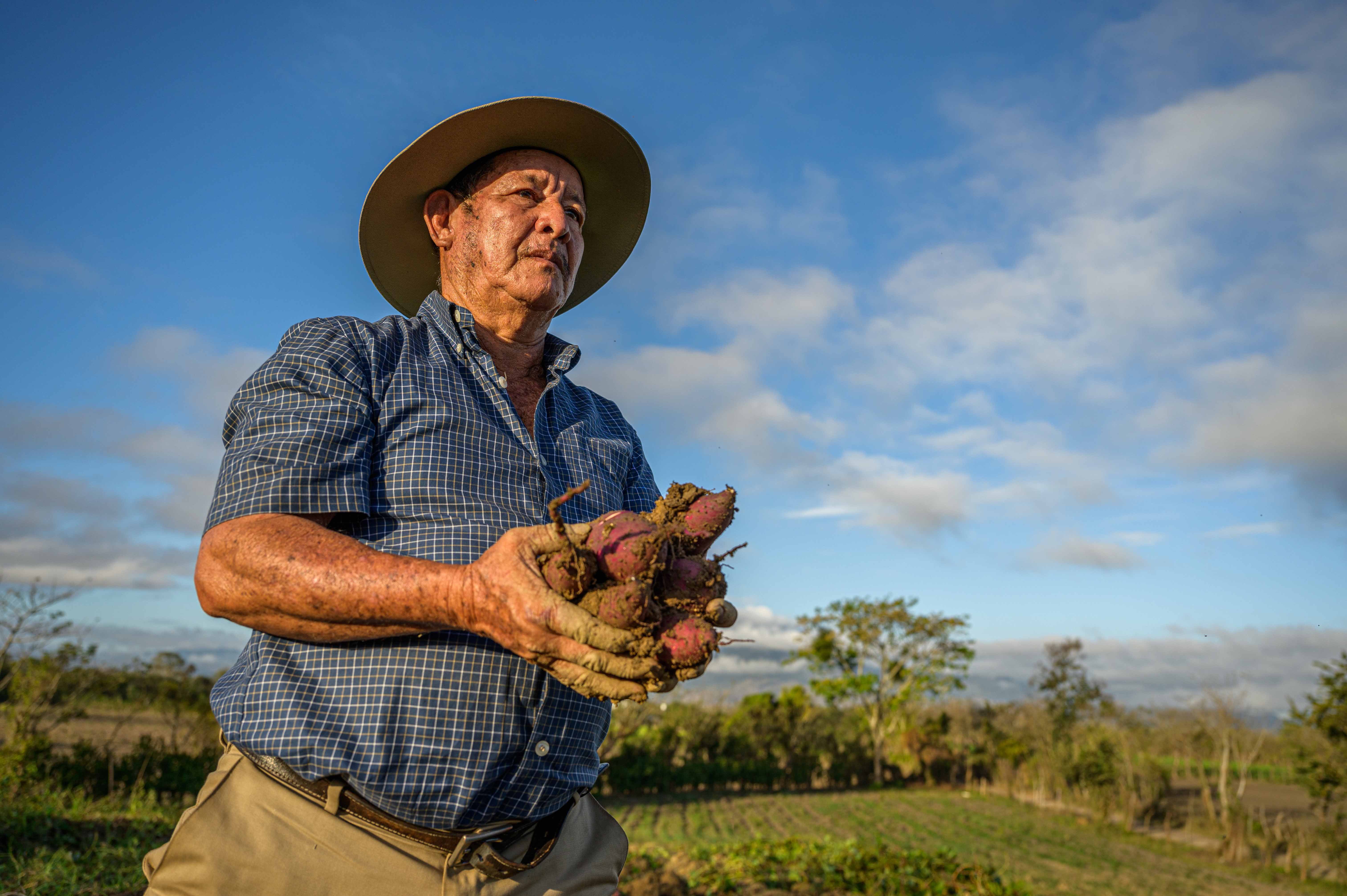 Tulio holds freshly harvested sweet potatoes in his hands.
Earth Day includes caring for those who tend the ground and grow our food. Farmers matter!
Earth Day is an excellent opportunity to learn how interconnected our planet's ecosystems are. Being good environmental stewards is not just about ensuring sustainable production in smallholder farmers' fields but is also part of being faithful witnesses to God's work everywhere in the world. Will you support smallholder farmers this Earth Day?