June 20 has been set aside by the U.N. as World Refugee Day — a day when the world bears witness to the plight of those who have been forced from their homes. Those who have had to trade familiarity for conflict and chaos. Those who have left everything they know.
Today, the number of refugees is higher than ever before in human history.
The United Nations High Commissioner for Refugees (UNHCR) estimates that at mid-2022, 103 million people were forcibly displaced worldwide, a staggering number that continues to rise amid conflict and climate shocks. But we know Jesus sees and cares for every single one of them, instructing His followers to help carry their burdens without flinching or turning away. And we know prayer is powerful — so we lift up the millions of refugees living in our world today.
For more than 70 years, World Vision has been present in some of the most difficult places on earth, motivated by our faith to embody the love and compassion of Jesus. On World Refugee Day, we invite you to intercede for children and families in the toughest places. Lord, hear our prayers.
The picture in Sudan and South Sudan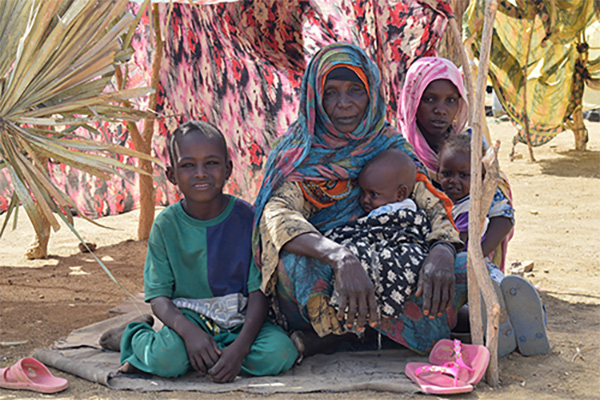 On April 15, 2023, conflict broke out between two military factions in Khartoum, Sudan's capital. Critical infrastructure was damaged, resulting in power outages and a lack of access to food and water. Approximately 200,000 refugees and returnees have fled across borders, and the UNHCR estimates another 700,000 were displaced within the country. Many others are camping out in their homes as food and medicine stocks dwindle.
The humanitarian need in Sudan and South Sudan was already massive. Before the most recent conflict, 4.5 million Sudanese people were already displaced, and today, 16 million are dependent on humanitarian aid. Operational suspensions are having devastating impacts on families and children as the crisis continues. In South Sudan, conflict has forced more than 2 million refugees out of their homes, the majority of whom are women and children.
Apart from political unrest, extreme weather events have depleted the food supply, causing millions to experience crisis levels of food insecurity.
Pray with us
Pray that life-saving supplies can reach families in remote areas as the rainy season approaches, jeopardizing road conditions.
Pray for a swift end to the current conflict intensifying the effects of poverty so humanitarian aid can safely operate.
Pray that God would stir a sense of urgency in His people for compassionate action.
But you, God, see the trouble of the afflicted; you consider their grief and take it in hand. The victims commit themselves to you; you are the helper of the fatherless. —Psalm 10:14 (NIV)
The picture of the Rohingya in Myanmar and Bangladesh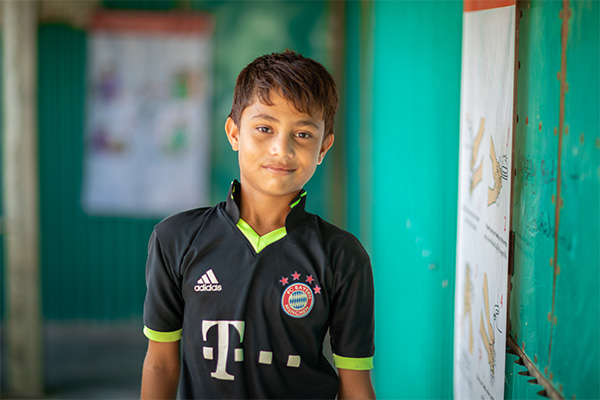 The Rohingya people, a stateless and predominately Muslim minority group in Myanmar, have been facing persecution to a degree the United Nations calls "genocidal violence." Many have fled to Bangladesh to escape the suffering, where 880,000 Rohingya now live in the world's largest refugee camp — half of whom are children. In 2021, a massive fire destroyed a portion of the camp and further displaced thousands of families who were already living as refugees.
In Myanmar, years of political turmoil and natural disasters have forced many from their homes, while in Bangladesh, thousands of families were displaced after heavy rains, flooding, and Cyclone Mocha ravaged communities.
Last year, with your help, World Vision served close to 585,000 Rohingya refugees in Bangladesh and continues working with parents, faith leaders, and the community to help meet immediate health needs and protect children.
Blessed be the God and Father of our Lord Jesus Christ, the Father of mercies and God of all comfort, who comforts us in all our affliction, so that we may be able to comfort those who are in any affliction. —2 Corinthians 1:3–4 (ESV)
Pray with us
Pray that vulnerable communities would be protected during the upcoming monsoon season.
Pray for an end to the injustice toward the Rohingya people.
Pray for the displaced families and children struggling to survive amid ongoing crises.
The picture in Afghanistan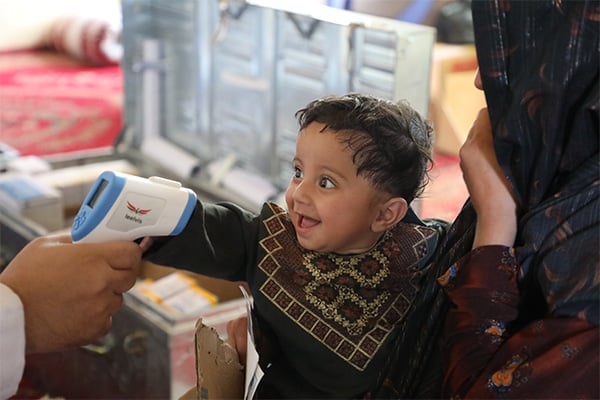 Years of conflict, drought, hunger, and extreme poverty have created a dire situation for families in Afghanistan. Currently, an estimated 2.1 million people have fled the country as refugees and asylum-seekers as conditions worsen.
In 2022, the de facto administration reversed its promise to allow girls above sixth grade to attend school and later banned women from attending higher education. The administration also limited the roles of female non-governmental organization workers, impairing humanitarian operations across the country.
Meanwhile, the war in Ukraine has caused a sharp rise in food costs globally. In Afghanistan, this is being compounded by the effects of drought. Today, 36% of Afghan children suffer from stunting, an effect of malnutrition that causes slower-than-normal growth. Millions of children need life-saving food assistance, and World Vision — alongside our generous donors — is committed to continuing food assistance and mobile health projects as we're able to access high-need areas.
Pray with us
Pray for the mental health and safety of girls and women and that access to education would be restored.

Please pray for protection of our staff in Afghanistan and that all those we serve would have a voice.

Pray for the well-being of children made vulnerable to neglect and abuse by the ongoing conflict.
The Lord is close to the brokenhearted and saves those who are crushed in spirit. —Psalm 34:18 (NIV)
The picture in Syria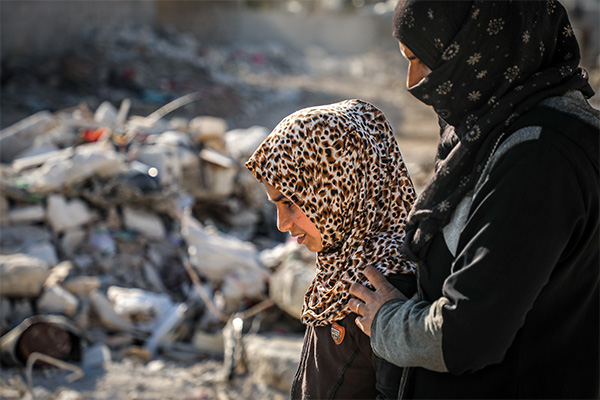 Syria has entered its 12th year of armed conflict, with more than 5.3 million fleeing to neighboring countries for safety and another 6.8 million displaced within the country.
The February 6 earthquake that struck northwest Syria compounded an already-desperate situation, displacing hundreds of thousands more. Families and children living in poverty lost what little they had and are struggling to access food, water, healthcare, and education in the wake of the disaster.
Together with your help, we were able to reach over 1.9 million Syrians in 2022 with life-saving essentials through our health, child protection, education, psychosocial support, livelihood, and WASH programs. As the need continues, so must our response and prayers for these vulnerable communities.
Pray with us
Pray for an end to hostility and violence and a pathway to peace.
Pray for God's protection over the millions of families and children displaced due to conflict and the recent earthquake.
Pray that hearts around the world would be moved to respond generously and tangibly to families in crisis.
You, Lord, hear the desire of the afflicted; you encourage them, and you listen to their cry. —Psalm 10:17 (NIV)
The picture in Ukraine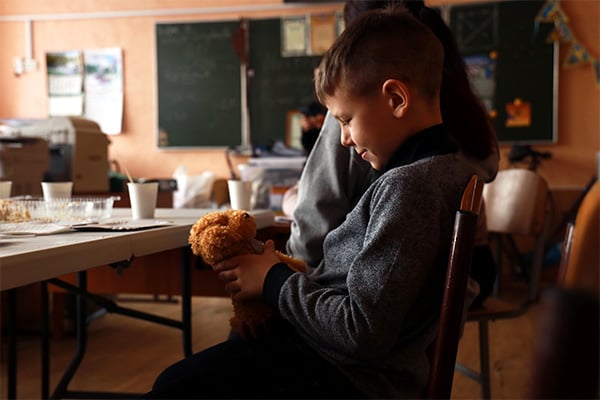 The war in Ukraine is well into its second year, now one of the deadliest conflicts in Europe since World War II. As of May 2023, UNHCR reports the crisis has created 8.2 million refugees and counting, with most seeking refuge in neighboring countries.
The need is significant and ongoing, requiring a response of the same spirit. With your help, World Vision has been able to reach over 1 million people who have been affected by the war in Ukraine — including nearly 516,000 children — with emergency assistance like food, shelter, and child protection programs. As the crisis continues, children and families' needs are shifting to long-term support in the form of education and mental health care.
Pray with us
Pray for an end to the war and a return to peace and stability.

Pray for protection and provision for displaced children struggling to cope under stress.

Pray that Jesus' love would be experienced by families amid crisis and uncertainty.
He upholds the cause of the oppressed and gives food to the hungry. —Psalm 146:7 (NIV)