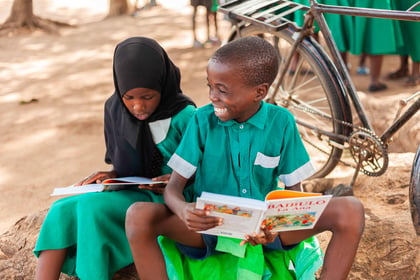 Easter points us to God's extravagant and unconditional love — He gave us the gift of His only Son so that we could have everlasting life. What glorious news that is to celebrate and share, especially with the children in our life!
Children are sponges just waiting to soak up God's goodness. They observe and absorb everything around them, and when they're introduced to the truth of Jesus at a young age, it can settle in deep, setting the trajectory of their entire life and beyond.
And right now, you can join with us in reaching children all around the world with the good news of the gospel! Thanks to a generous donor, your gift to the Christian Discipleship Fund will be matched up to $65,000. That means every $1 you give equals $2 in impact!
Celebrating over 10 million people reached through Christian Discipleship programs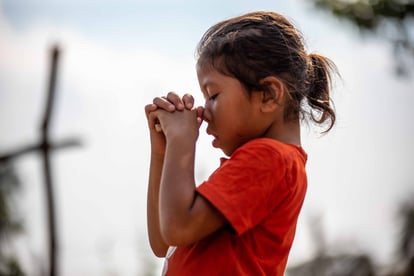 In Cambodia, 5-year-old Ros knows that she can pray to a loving Father who knows her, loves her, and hears her!
As we look back on the Every Last One® campaign, we are so grateful to God and our donors for what has been accomplished through our Christian Discipleship work — since 2016, we've reached 10.1 million pastors, Christian leaders, teachers, parents, children, and youth with the training and resources they needed to help young people explore or deepen their faith.
What does this encouragement in Christ look like?
In Cambodia, it means children like Ros can learn that they have infinite value in Jesus!
In Kenya, it means pastors can get together to seek God's word during a World Vision Celebrating Families training. Their community is facing a difficult drought, but their hope cannot be moved when it's placed in Jesus.
In Honduras, it looks like 18-year-old Jordy who'd been at risk of becoming a gang member, but instead turned to Jesus. He's now an active youth leader at his church, which is supported by World Vision. "Jordy had every reason to join a gang. He was out of control when his grandpa died," says his mom. "The only way we could get through this was with God's help."
In Malawi, it means distributing Bibles to believers in schools, churches, and other Christian groups.

All around the world, we're

providing access to at least 50,000 Bibles or New Testaments every year for those who want one.
In South Sudan, it looks like Rev. Modi taking kids like 8-year-old Moses through the Bible. "We gather every night at the house of grandmother Rev. Mama Modi to share the word of God, learn how to pray, and sing," says Moses. "I get to lead the children if she is not around. Someday, I want to become a pastor and do what she does for children and women in the communities."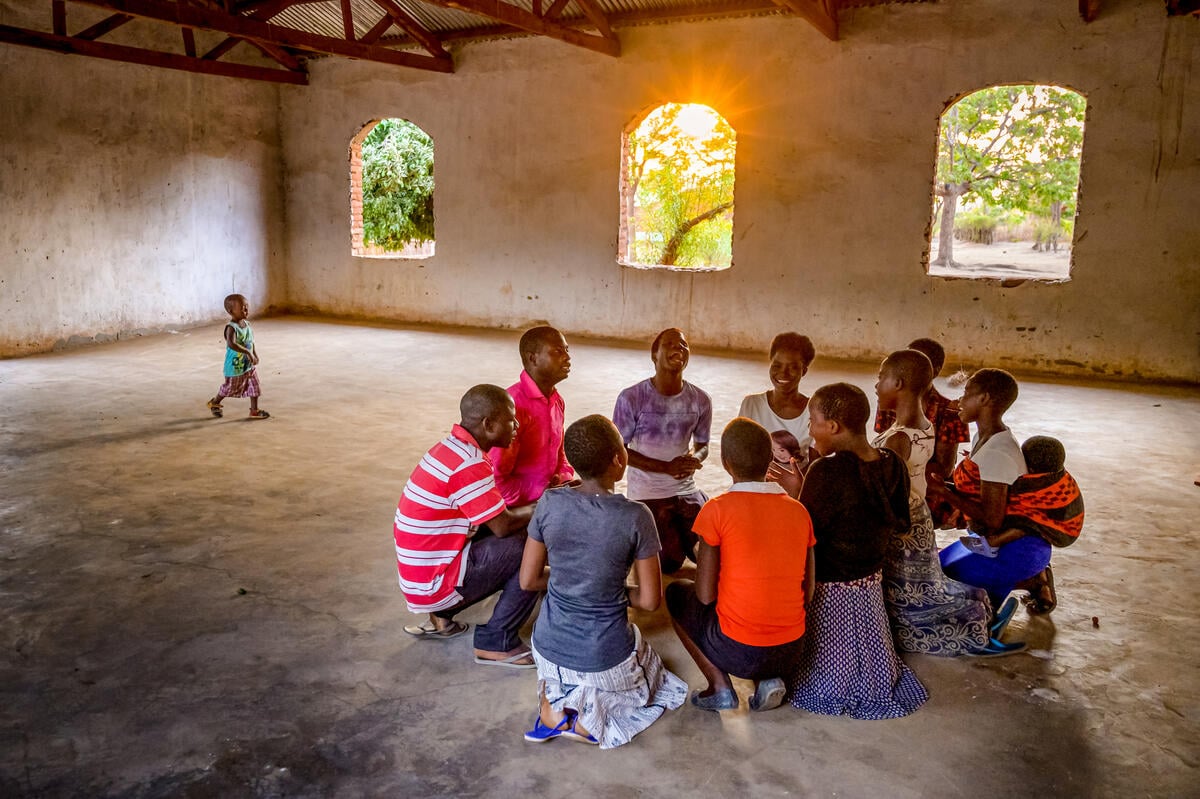 What a beautiful sight in the eyes of the Lord — a youth choir practicing in their church in Malawi. This is what the fruit of discipleship can look like!
Let's continue this beautiful momentum for God's kingdom!
Scripture tells us there's still room at the King's great banquet (Luke 14:15–24)! Many more children have not yet had the opportunity to learn of Jesus' ultimate sacrifice and enduring love for them.
Jesus has a huge heart for children. In Matthew 19:14 (ESV), he proclaims, "Let the little children come to me and do not hinder them, for to such belongs the kingdom of heaven." He's showing us that children are blessings. They're treasures that should be protected, nurtured, and celebrated.
And here at World Vision, the last 70 years have shown us that a child's well-being goes hand in hand with a community's success. In partnership with families, pastors, and Christian faith leaders, we seek to remove barriers and create opportunities for children to understand and share God's love — and for them to experience Jesus' offer of life in all its fullness. Will you join with us?
God continues to inspire this life-giving work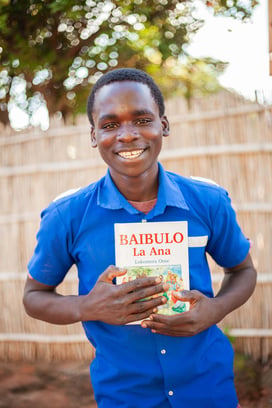 In Malawi, we're overjoyed to have distributed Bibles to Christians across schools, churches, and various Christian groups.
Would you prayerfully consider giving to the Christian Discipleship Fund? Your gift today will be matched up to $65,000 to provide even more support to help children and families learn about and grow in their relationship with Jesus. Your donation will also help us to:
- Equip churches and schools with biblically based materials and resources.
- Train teachers on creating programs that engage children's interest and explore God's purpose for their lives.
- Establish mentoring programs and ministry clubs for children and youth.
- Partner closely with local churches worldwide to strengthen their reach and impact for Jesus.