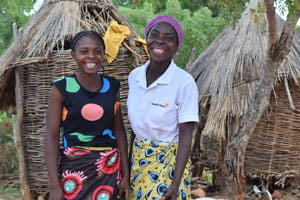 "It's a miracle that my daughter is alive today," says Sonya Hamboya, a 25-year-old widow in southern Zambia.
Sonya is a vibrant mother of two adorable kids, a boy and girl, 11 and 5, respectively. She lives with her children and baby niece in a mountainous, remote village in World Vision's Moyo Area Program.
As a child, Sonya loved school and hoped to become a doctor. Unfortunately, at 14, she became pregnant in eighth grade and was forced out of school.