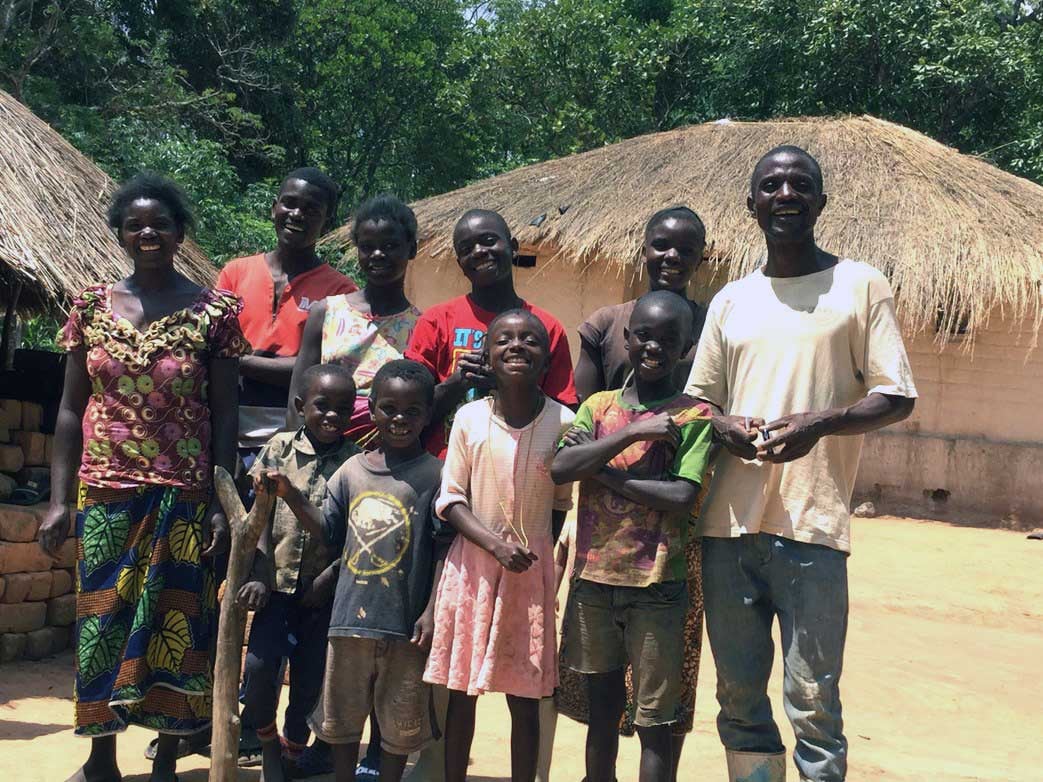 "Life was hard. I could only feed my family one meal a day and that was not assured," says 47-year-old Able Mwewa, a father of nine in northern Zambia.
Able and his family live in a remote area called Mwamba. Their home is a small 3-room structure made of mudbricks, a thatched roof and no running water or electricity. Their community is known for its fertile land and surrounding streams. Like most people in the area, Able grows corn and millet for a living. While he has always loved farming, a skill that he learned from his late father, Able didn't always farm to the best of his abilities.
"I own a very big portion of land that was given to me by grand-father, but I was only cultivating half a lima (25x25 square meter) of it due to lack of knowledge," he says. For many years, Able and his wife Jennifer were only producing enough for consumption. In fact, their yield would not last them to the next farming season. They literally had no stable source of income and were struggling to provide basic needs like healthcare, clothing and food for their family. "It was not only hard to feed the children but to keep them in school, as well. I had very little hope for my children's education," Able says. At some point, all his children stayed out of school for an entire year. His eldest daughter Lilian, age 26, even opted to get married at a young age. "I felt like I was wasting time because I was in and out of school. My parents could not afford to pay for my school fees and school requirements," Lilian says.
According to Able, a lot of things were in disarray. "When I looked at other families that were thriving, I felt like ours was cursed and destined for suffering," he says. Fortunately, not too long ago, Able underwent a series of trainings by World Vision. The series included Empowered Worldview, Farming God's Way and Savings for Transformation, all part of the Transforming Household Resilience in Vulnerable Environments (THRIVE) project. The trainings helped him to think outside the box and reach his potential by utilizing the local resources around him.
"After the training, I was able to join a village savings group in my com-munity, through which I was able to double the amount of seed I would normally buy and cultivated a 150x150 square meter portion of my land using conservation farming techniques I acquired from the World Vision training," he says.
"I was glad to attend the trainings. The knowledge and skills I gained have enabled me to do more than I had ever imagined. My yield is now much bigger than before and my kids are healthy and able to stay in school," he adds smiling.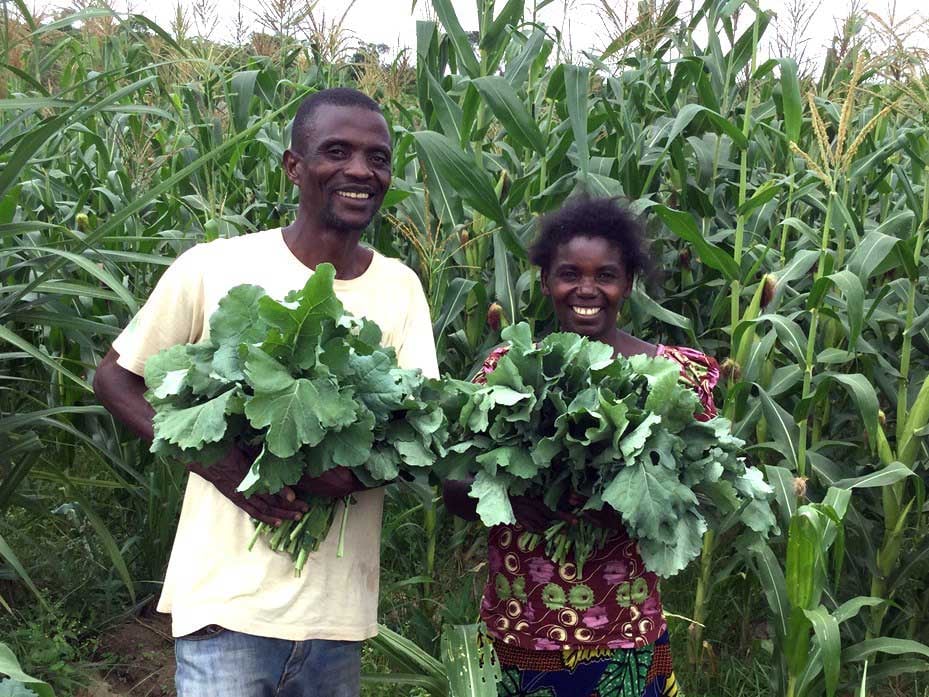 Today Able is a diversified farmer growing a wide range of crops and vegetables using water from the surrounding streams. He is also men-toring upcoming farmers in his community.