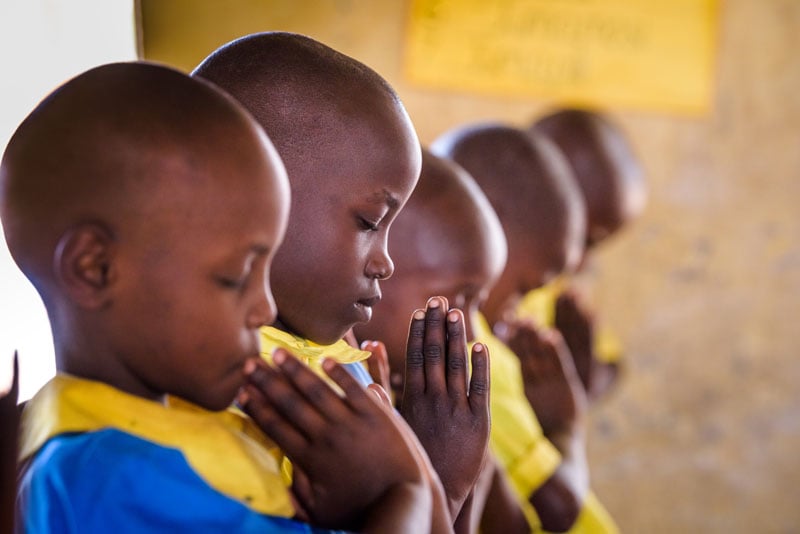 Nearly 3.5 million children and youth participate in World Vision discipleship and values education to strengthen their faith, their relationships, and their sense of self-worth. (©2018 World Vision/photo by Jon Warren)
At Christmas, we celebrated the birth of Jesus — the Light of the World. Through all of our work and throughout the year, we follow Jesus in spreading his light, to "shine before others, that they may see your good deeds and glorify your Father in heaven" (Matthew 5:16, NIV).
Our work to reduce material poverty goes hand-in-hand with our work in Christian discipleship to overcome spiritual poverty. Children cannot truly experience fullness of life unless they have the opportunity to experience and deepen their understanding of God's love.
In the next five years, World Vision has a plan to expand our work to engage at least 2.5 million people in activities that strengthen the Christian faith of children and youth.
There are five main areas in which we help children experience the love of God: