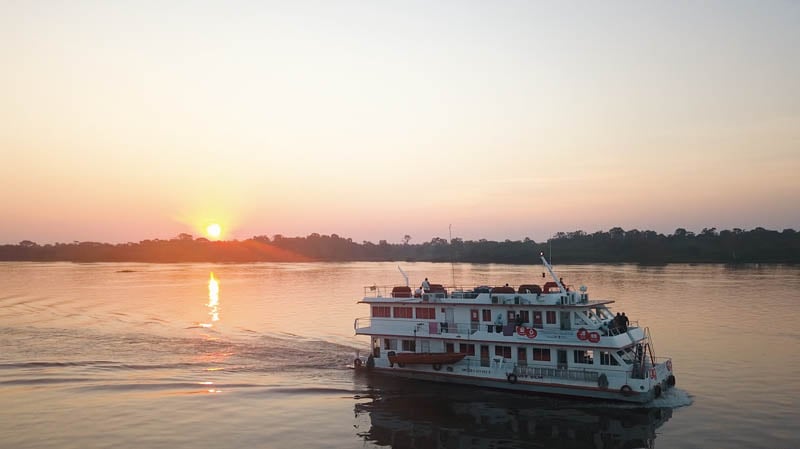 Our historic global response to the COVID-19 crisis is delivering life-saving assistance by any means necessary. Learn how a boat in Brazil is bringing food relief to hungry children.
The projections of poverty resulting from COVID-19 are dire, according to World Vision's "Out of Time" report. Families' incomes are plummeting, and millions more children are going hungry. Together with our donors, World Vision is doing whatever it takes to protect children and families from hunger. Our staff are delivering life-saving food and assistance, traveling by any means necessary — jeep, motorcycle, bike, and even by boat.
Pandemic relief by boat
Riverside communities in Brazil are finding some welcome relief, thanks to World Vision's Solidarity Boat. Brazil has been especially hard hit by COVID-19. In the state of Amazonas alone, more than 99,000 people have been infected and more than 3,000 people have died.
The Solidarity's crew is traveling up and down the Solimões River, serving more than 500 families in this remote region — delivering food, hygiene supplies, and healthcare.
Celia, a mother of three, depends on selling agricultural products to support her family. But like many families right now, they can't get to the urban centers to earn an income. "For us, everything changed with the pandemic," says Celia.
The Solidarity Boat — a partnership with World Vision and the Presbyterian Church of Manaus — delivered supplies to her family including food baskets, Hygiene Kits, and educational materials for her daughters. Celia was overjoyed.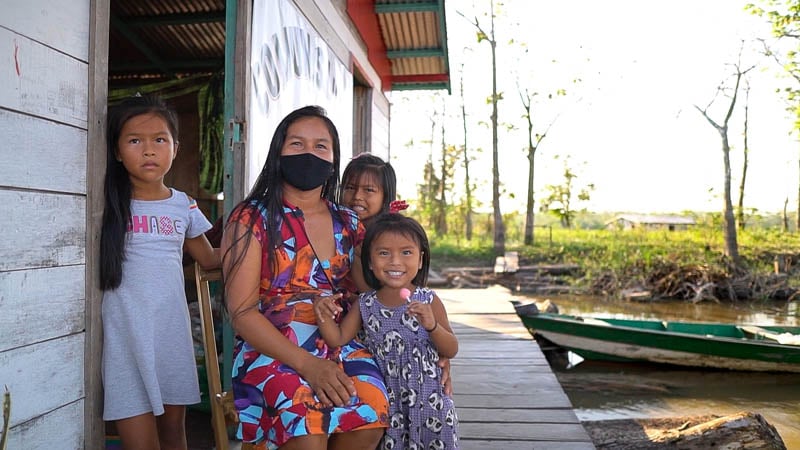 "You arrived on time and at the right time, sent by God, because God knows the needs of each family. This help came at the right time for us," she said.
"You arrived on time and at the right time, sent by God." —Celia, mother of three in Brazil
Food assistance for families
As of September 11, 2020, donors like you have helped World Vision reach 6,165,672 people like Celia with food security assistance. She and others benefit from:
Food, cash, and vouchers to families who lost their incomes
Learning improved farming techniques to give farmers the tools they need
Additional assistance to help families through this crisis
Every 60 seconds, World Vision is helping more than 200 people survive, recover, and rebuild from the effects of the coronavirus pandemic.
You can be an answer to prayer for someone like Celia. It only costs $76 to provide nutritious food for a family of five for one month. And your gift will multiply 6X in impact thanks to government grants.
Together, we can help protect children from hunger and the devastating impacts of COVID-19.
"For I was hungry and you gave me something to eat, I was thirsty and you gave me something to drink, I was a stranger and you invited me in." —Matthew 25:35 (NIV)