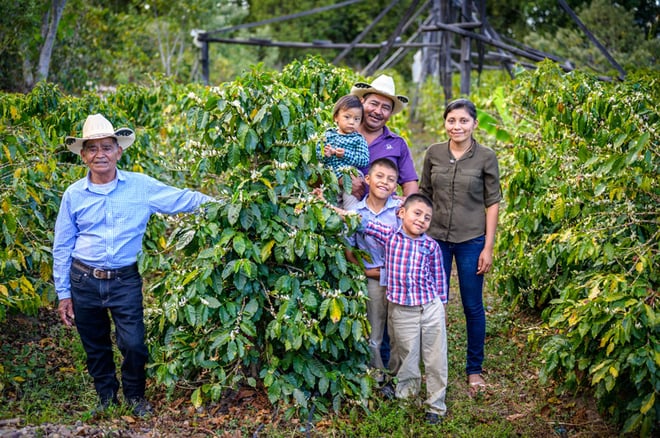 Welcome to THRIVE week, where we honor five national and international days that all connect to our efforts to end extreme poverty. From World Food Day to the International Day of Rural Women, World Vision has one proven solution to the issues these days highlight: THRIVE.
World Vision's THRIVE (Transforming Household Resilience in Vulnerable Environments) model turns the best elements of community development into a poverty-fighting super-project. It reaches poor farming families who live in areas where they're at risk of shocks like floods or droughts that could devastate their entire livelihood at once.
The goal is to help these families build resilience, beat poverty, and transform the powerless mindset of poverty. World Vision takes them through a Biblically Empowered Worldview training, so they can view themselves from the lens of their God-given dignity and worth and understand their ability to change their lives. Each family gets key opportunities like savings groups and microloans, better farming tools and materials, and knowledge about their profession — whether that's growing corn or raising chickens.
THRIVE's successful community model helps these families not only rise out of poverty but take others with them — by sharing their new knowledge and skills and putting their earnings back into their community. With a transformed mindset about their worth, hard work, and the right resources, families who once scraped by now have all they need to weather anything life throws at them.
Let's look at the days being commemorated around the world this week and how World Vision's THRIVE project addresses each of them.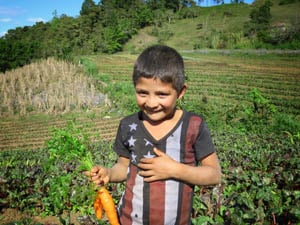 October 12: National Farmers' Day
Improving farmers' incomes is key to ending extreme poverty.In Honduras, Gerardo used to grow only corn and beans. "During that time," he says, "I felt desperate, sad, and depressed. My children were just eating a small tortilla with salt on it." But when he and other farmers joined THRIVE, they learned business skills, product diversification, how to form a savings group, and how to access bigger and better markets. Today? Gerardo's weekly income has increased from $16 to over $160. His kids are healthy, and he can afford to dream big for their futures.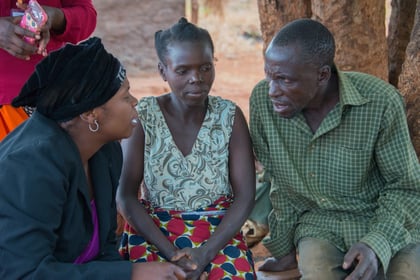 October 13: International Day for Disaster Reduction
In Zambia, farmers Gabriel and Regina used to just scrape by growing corn. If an external shock like a drought came — which was common in their area — their resources were depleted. But THRIVE taught them how to diversify their income by growing other crops, like tomatoes, and raising pigs. Now they have options to fall back on if one of their farming endeavors fails.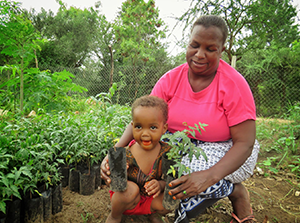 October 15: International Day of Rural Women
Magdalena, a single mom who lives in rural Tanzania, used to work in other people's fields to feed her children. But she rarely made ends meet, and she suffered physically. She says, "My husband had left me for another woman … and I had to be strong and raise the family on my own." After THRIVE equipped her and others with resources and training to start a successful tree farm, she became passionate about farming. Today, she has a savings account, a water tap at home, three healthy meals a day for her children, and plenty of money to send all the kids to school.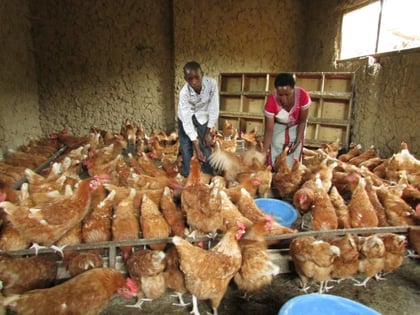 October 16: World Food Day
Christine in Rwanda used to have only one meal to feed her family each day, causing her children to suffer from malnutrition. Once THRIVE trained her community in savings groups, she took the lessons so much to heart that she became the group's chairwoman. A VisionFund loan enabled her to increase her poultry business enough to not only feed her children nutritious food, but also build a six-bedroom house complete with electricity and water.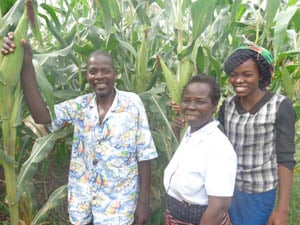 October 17: International Day for the Eradication of Poverty
Killion, in Malawi, had accepted that poverty would define his life and believed he was powerless to change that. But after taking the Empowered Worldview training, a key component of THRIVE, he sees things differently. "For me, this was the beginning of change in my life and household," says Killion. "I came back with a transformed mindset." He championed the project and took his life in a direction he never thought possible — today, he and his family lack nothing they want.
Ready for Anything — Even a Pandemic
The resilience these and so many other families have built thanks to THRIVE is empowering them to withstand the pandemic's economic effects. An external shock like the COVID-19 pandemic is exactly what farmers prepare for through the program's trainings. Christopher Shore, World Vision's chief development officer of economic empowerment, summed it up: "Had we known COVID-19 was coming, we still would have done THRIVE because it's what is needed most.
So why THRIVE?
Instead of focusing on just one facet of what keeps people in poverty, this project offers holistic solutions that give the most vulnerable families tools to create real transformation in their own lives. And we believe that's something worth celebrating every day of the year.
Ready to help more families THRIVE? Learn more at www.worldvisionphilanthropy.org/ee.