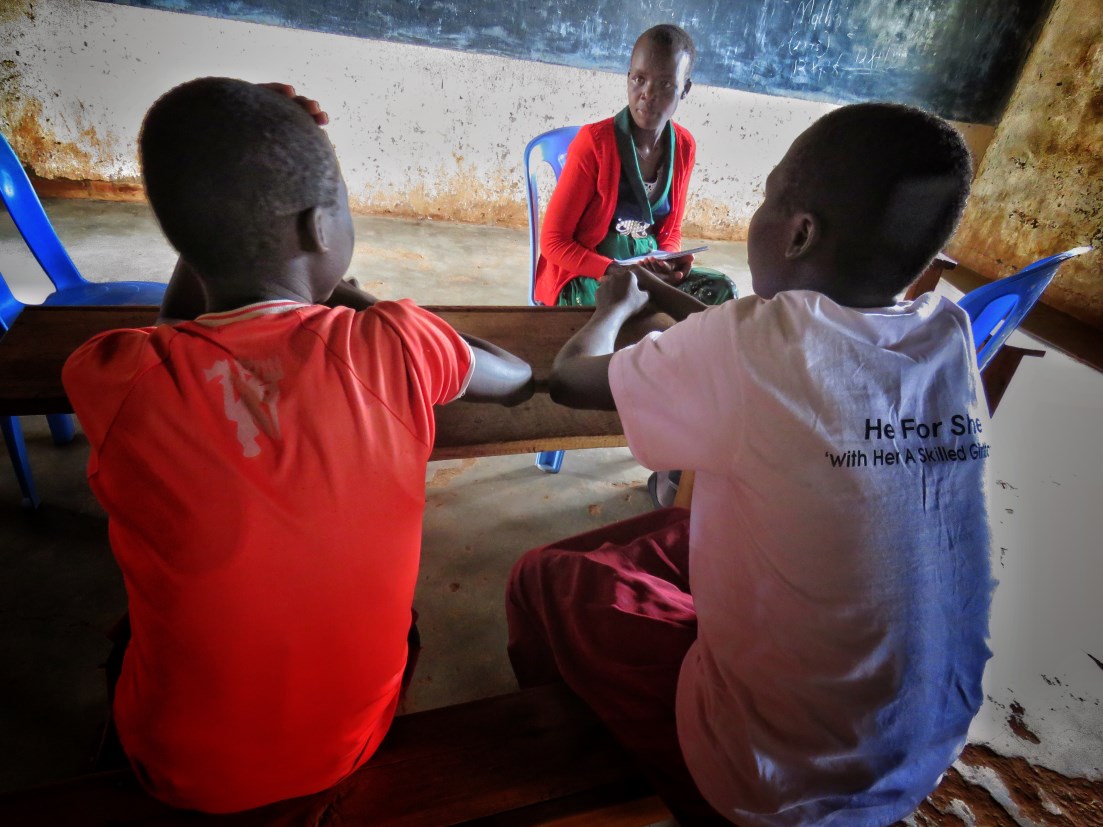 A World Vision Child Protection Officer meets with Sabina* (r) and Kibset* (l) at Morpus School
Sabina, a 15-year-old girl in West Pokot, Kenya, has escaped a forced marriage and is working to prevent other girls from undergoing Female Genital Mutilation or Cutting. Sabina was married off immediately after undergoing FGM/C at age 13.
She recalls that sorrowful day: "I just heard from my siblings that someone was bringing beer home (a sign of people coming for a bride), and in no time I was whisked away forcefully by several men."