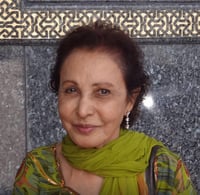 Ashima Mehta is one of our valued partners. Here is her story as told by her World Vision representative, Lisa Moran.
Ashima Mehta is a long-time partner of World Vision. I recently had a call with her about our International Bible Fund and I am thankful to God about it! This is our story.
Ashima grew up in India where she studied and became a doctor. At the young age of 21, she came to study abroad in Vancouver, Canada.
She is very passionate about helping children around the world.