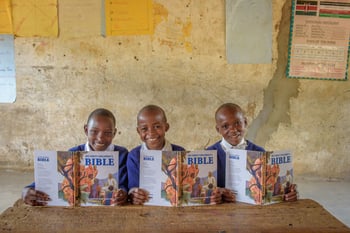 "And there were shepherds living out in the fields nearby, keeping watch over their flocks at night."
—Luke 2:8 (NIV)
For many people, just one verse from the Christmas story brings back memories of candlelight church services or family gathered by the tree. Across the globe, though the settings look different, the story is the same. But for Christians everywhere, we're united in our common faith when we read the Gospel accounts of Jesus' birth.
But reading this story is more than just tradition, isn't it? We revisit it each year to let our hearts and minds be astonished afresh at the reality that the Creator of the universe came to live with His people. To marvel again that "the Word became flesh and blood, and moved into the neighborhood" (John 1:14, The Message). As we celebrate the good news of God's incarnation in Jesus each Christmas, we're reminded of the immensity of that gift.
For many Christians around the world, being able to read God's Word from their own Bibles is also an immense gift. Depending on their circumstances, families don't have the means to buy their own Bibles. That's why World Vision's work in
Christian Discipleship
programs helps put Bibles in families' hands, when the cultural context allows.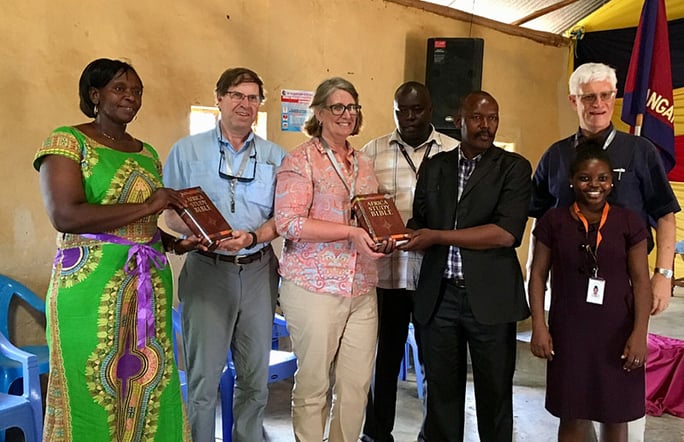 "On average, six people benefit from the gift of one Bible, as families share in the reading and stories they learn either in school or in Sunday School. What a blessing it is to share God's Word with those hungry to hear the gospel!"
—Sherree Funk (pictured center), World Vision National Leadership Council Member
---
Developing a Christian identity
In El Salvador, God's Word is taking root in 12-year-old Ronald's life. The country is known for rampant gang violence, so a Bible can make all the difference for kids like Ronald. He's developing a strong identity in Christ instead of being drawn into a gang. Receiving a Bible from World Vision has become the foundation for his faith journey.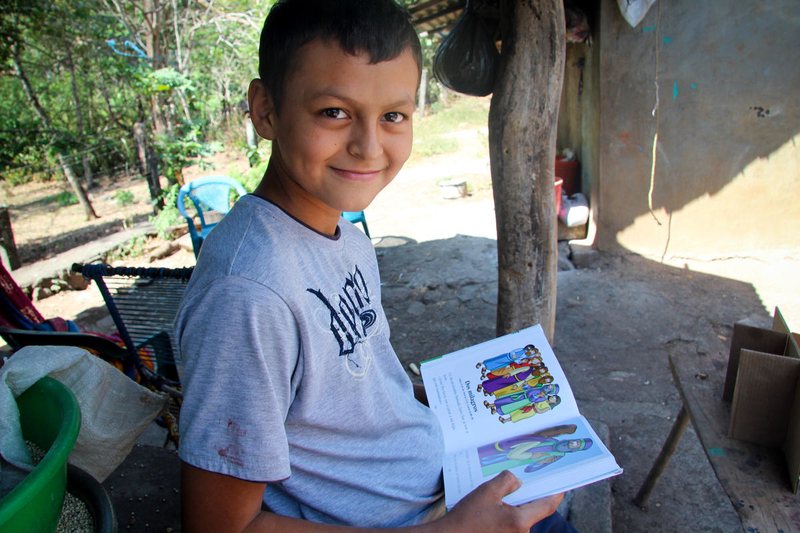 ---
A legacy of faith
In Kenya, 10-year-old Collins is being raised by his grandmother, Sofia. She loves to tell people about Jesus, and she regularly reads the Bible to Collins so he'll learn to trust God. Sofia prays that God will give Collins wisdom and knowledge. She wants him to grow up to be someone who's quick to help others. Faith is the foundation of their lives—and it's strengthened by reading God's Word.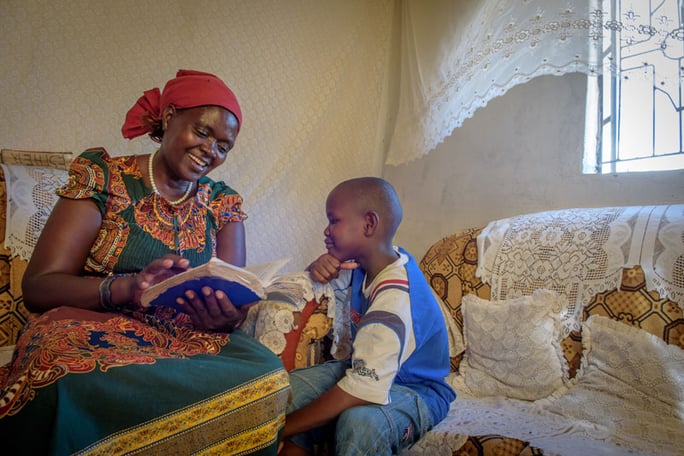 ---
Heavenly hope amidst struggles
In Myanmar, parents Phaw and Saw Lin spend time reading the Bible to their toddler twin daughters. Even though the girls are young, their parents want them to have hope. The family struggles to make ends meet, living on Saw Lin's meager income as a day laborer in rice paddies. But they participate eagerly in World Vision's programs, and despite their struggles they're hopeful for a better life for their twin girls.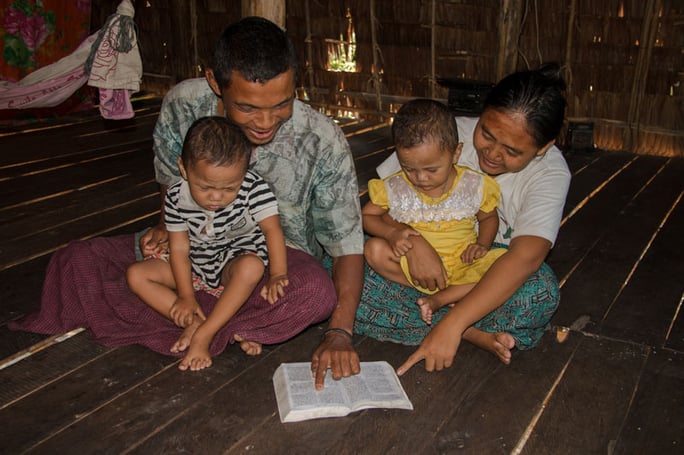 These families around the world are all anchored by trust in God's Word, even in challenging circumstances. Reading in their Bibles about God's incarnation can fill them with the same joy and peace you experience each time you read the Christmas story.
---
Today, you can give a gift that empowers more families around the world to read the Christmas story from their own Bibles, thanks to the International Bible Fund. We invite you to prayerfully consider joining World Vision in spreading God's Word by providing access to Scripture for families seeking to grow in their faith.