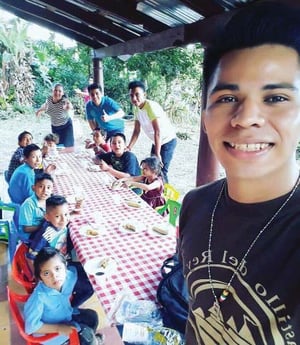 Diego's life revolved around his gang member friends, who gave him a sense of belonging that he didn't find with his family. Despite living on the streets and being constantly high on drugs, somehow he managed to continue in school— which is where he met Pastor Alberto, who was using the training he'd received from World Vision to teach youth in schools about values.
Something about Pastor Alberto drew him in. Although Diego (pictured right) knew that the life he was living did not reflect any of the values the pastor was teaching, he volunteered to assist with the classes. And he felt something change in his heart.
"World Vision training helped me change my life's way," Diego said. "Finally, I started to walk along with Christ."
In Central America, breaking free of gangs is only possible through a true commitment to Christ … or death. Gang members admit that the only thing they fear and respect is God. "You don't mess with God," they say.
Diego's commitment to following Jesus has truly made him a new creation—free of gang involvement and now pursuing a university education. He volunteers with his church to talk with youth in the community and in schools about God's love. His first presentation was to 1,500 students. He was scared, but said, "I never thought it was possible, but working with Alberto and World Vision prepared me. I told them all that Jesus had done for me and the transformation He did in my life."
Diego is committed to helping others experience the same life transformation that he has. "I cannot change the world, but if I can change one, and this one joins and changes another, then we are more. And together, we can be part of something big. Just like I wanted to do it before, but in a wrong way in the gangs. I am part of something big now, but with Christ."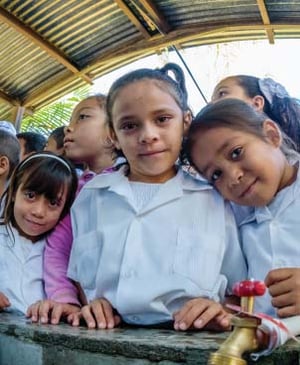 Prayer Requests
Please pray as the Christian Discipleship Project moves into the dangerous Soyapango municipality near San Salvador. Please pray for safety for World Vision staff and our church partners.


Please pray that as children and youth experience Christ's love, they have the courage to follow a Christian path rather than a path toward gang membership.


Please pray for safety and peace amidst the violence in El Salvador and Honduras. We especially pray for continued stability in Honduras, which has been rocked by sporadic violence since the November 2017 election.