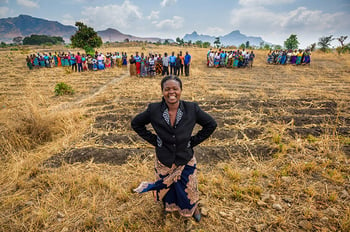 THE COST OF HOLDING WOMEN BACK
Although women make up almost half of the agricultural workforce across Africa — and perform 80% of the labor on smallholder farms — millions of them don't have access to financial services, training, and other opportunities that could help them escape poverty.
These inequalities don't just hurt women — they cripple entire nations, holding back about half the population from participating in a society's economic growth. It's estimated that if women in these communities could afford productive resources like business training, seeds, and fertilizer, up to 150 million fewer people would go hungry every day.
Our Approach
Empowering women and girls yields undeniable returns for communities. And World Vision believes all people should have the opportunity to improve their circumstances. Our signature economic empowerment initiative, THRIVE (Transforming Household Resilience in Vulnerable Environments), is a multifaceted approach designed to help farming families break free from extreme poverty — in part by empowering women.
Combining agricultural science with training in gender equality, financial inclusion practices, access-to-market strategies, and biblical principles, THRIVE has transformed livelihoods for tens of thousands of vulnerable families in Honduras, Malawi, Rwanda, Tanzania, and Zambia.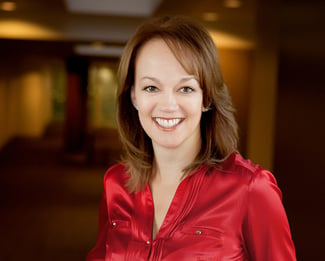 Gina Buser, a World Vision major donor and the CEO of Traveling Coaches in Plano, Texas, explains, "We're not just dealing with extreme poverty on an economic level, we're also dealing with poverty related to knowledge. I love the way World Vision is addressing that and really bringing skills to families and individuals. … I love to see women joining the savings groups and loaning money to each other — using the skills that they're being taught to contribute to their household incomes. And then how they learn about Vision Fund and getting access to this capital, getting access to loans to start or grow their businesses."
Thrive in Action
In Malawi, farmer Ireen Madzumbi was struggling. She and her husband were in debt, and couldn't earn enough money to feed their family. But when World Vision's THRIVE program came to her community three years ago, she jumped at the opportunity. And today, she and her family have gone from merely surviving to thriving.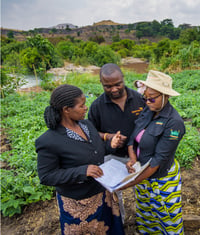 Through THRIVE, Ireen learned better growing techniques, new ways to irrigate her crops year-round, and methods for soil conservation. With a small loan from VisionFund, she bought higher-quality seeds and fertilizer than she'd been able to afford before.
She also learned what the Bible says about her value, how God's love empowers her to take responsibility for herself, her marriage, her family, her community, and creation. Armed with this knowledge, Ireen proved unstoppable.
Today, Ireen leads a group of 150 farmers who farm individually but sell together. Working this way turns subsistence farming into a business. "Everybody had been doing it on their own. Now we … do things together," she says.
Ireen has become the farming group's sales broker, using gross margin analysis to ensure a healthy profit. She works with experts in market access to find good buyers for high value crops like soy.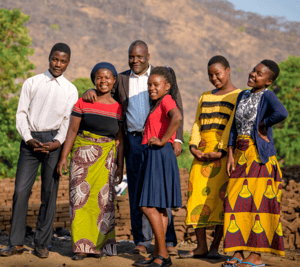 She's also active in community savings groups, helping people create their own banks, save money to send their children to school, or deal with the unexpected. Families who once saved nothing can now keep hundreds of dollars each year.
Ireen's THRIVE training has enabled her to send all of her children to school - the older two to college – and equipped her whole community to move from dependence to success!
With the right opportunities, Ireen, and millions of women like her, can lead their communities out of extreme poverty.
Donate to the Strong Women Strong World fund today to empower more women with skills and resources to change the world.