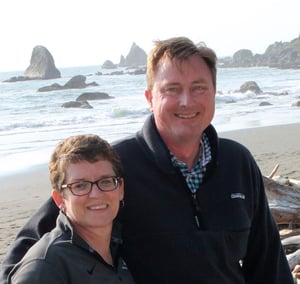 Glenn and Carole Daves are members of World Vision's National Leadership Council. This is their story.
Although Glenn and Carole Daves didn't set out with a mission to care for the poor, they each made a decision that would eventually lead them there: they committed themselves to following Jesus. Glenn came to know Christ in high school, and Carole became a follower of Jesus in college. Together they committed themselves to pursue what Jesus wants to do in this world. Shortly after they were married, twenty-nine years ago, the couple understood enough of Jesus' concern for the poor that they began sponsoring a child through World Vision.
Over the course of the 1990's, as Carole and Glenn continued to read and reflect on the Bible, their concern for the poor was deepened and together they decided to focus a large part of their giving toward alleviating poverty. They cite Jesus' teaching in Luke 12:13-34 where he exhorts listeners to trust God to meet their needs, the way the birds of the field do. And Jesus continues, "Sell your possessions and give to the poor," adding, "For where your treasure is, there your heart will be also" (Luke 12:33, 34). The pair also points to Deuteronomy 15:7-11 that reveals not only God's heart for the poor, but also names the way our own relationships with God are shaped by our response to the poor.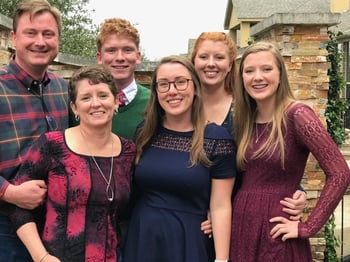 The Daves family
The couple explains, "We realigned our thinking and our giving toward the poor and toward the world—as opposed to just the United States—during this time, and have been on that path ever since." They add, "Over time, God blessed us with greater ability to give, and we have been excited to partner with World Vision in our work on behalf of the poor."
Carole and Glenn say that partnering with World Vision is a perfect fit for the twin passions that God has given them—a heart for the poor and a zeal for giving. The partnership helps them move in the direction of "downward mobility" they recognize in the life of John the Baptist who announced, of Christ, "He must become greater; I must become less" (John 3:30).
Over the last several years, the couple has made a commitment to a village in Honduras called Candelarita. Over the course of their relationship with the community, they've witnessed life-changing transformation for the people who live there. Before having a relationship with World Vision, the community was begging for clean water for their children. Today a water system has been built, and the water is about to be turned on! Glenn observes, "The confidence increase in the community is palpable. They are giving glory to God, who has blessed them greatly in this process." He adds, "It's moments like this that give us great joy—seeing the tangible circumstances of these subsistence farmers change, but also the confidence and spirit they will bring to future projects." The couple plans to continue to partner with World Vision in Candelarita to launch farming school (THRIVE), empowered worldview, and other transformative intiatives. Carole reflects, "It's exciting to see the changes and know we have a small part in what God is doing there."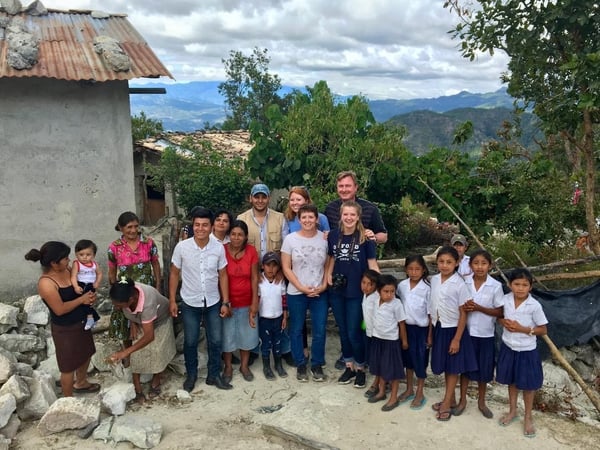 The Daves family in Candelarita
Want to know how you can make a difference in the world God loves? Contact the National Leadership Council helpdesk to learn more.