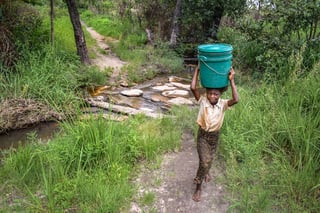 Nearly one out of 10 in the world do not have access to clean water. That equates to 771 million people globally. Because of the great need, we have a big goal. World Vision's plan is to reach everyone, everywhere we work with clean water by 2030.
For 10-year-old Agnes, finding clean water near her village in Zambia is impossible. Waking at 5 a.m., she walks nearly a mile to collect dirty water from a shallow stream shared with pigs, cows, goats, and dogs.
She makes three trips a day—approximately 6 miles in total—hauling heavy buckets up a slope while keeping an eye out for snakes and lizards. "It's dangerous and scary, but we have no choice," she says. "I am always tired of walking and often times late for school."
WATER FOR DRINKING
In Zambia, 41% of people lack access to a clean water source. That's 7 million people living in a water crisis. In order to help her family, Agnes spends an inordinate amount of time each day retrieving water from a distant, unclean source. And she is not alone.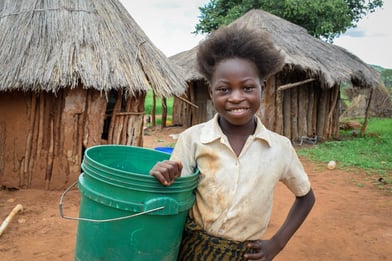 Girls and women in developing countries are disproportionately impacted, spending an estimated 200 million hours every day hauling water. Those stolen hours looking for, gathering, and carrying water rob them of opportunities and a better future for themselves and their family.
It's why World Vision is committed to reaching everyone, everywhere we work with access to clean water in Zambia. We work with community leaders to build sustainable water sources, pipe water into homes, classrooms, health centers, and equip people with the tools to maintain clean water.


WATER FOR WASHING
There are an estimated 1.2 million people in rural areas of Honduras that lack access to clean water.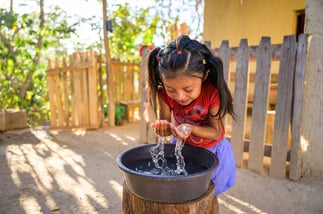 World Vision commits to reach everyone, everywhere we work with clean water in Honduras, which will be more than half of the people in the rural areas of the entire country.
This will eliminate deadly disease and lift people out of poverty so they have hope at home.
Clean water is not only essential for drinking, but also for washing. Even the simple action of handwashing can be lifesaving. And around the world, 670 million people don't have handwashing facilities to use. Every day, more than 800 children under the age of 5 die from diarrhea caused by contaminated water, poor sanitation, and unsafe hygiene.
But World Vision believes the global water crisis can be solved in our lifetime. That's why we're focused on providing clean water and sanitation in every community we work in, including the most vulnerable populations in the hardest-to-reach places. In collaboration with community leaders and participation with men, women, and children of all ages, World Vision provides clean water, improved sanitation, and supports healthy hygiene behaviors so that illnesses decrease, health improves, and the burden on women and children is lessened.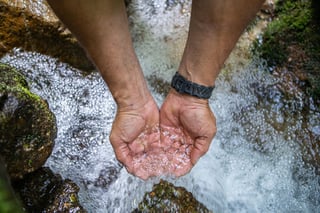 WATER FOR EVERYONE
World Vision believes every child deserves clean water, and that we can end the global water crisis in our lifetime. Together with donors and partners, World Vision seeks to reach everyone, everywhere we work, with clean water by 2030—around 50 million people. World Vision has already reached 20 million people with clean water. And we are reaching one new person every 10 seconds. That means:
A child can focus on school, rather than spending hours retrieving water far from home
A child can bathe and wash their hands, keeping her healthy and safe from infection
Families can water their crops and harvest nourishing, vitamin-packed food
Communities are equipped to find, build, and maintain sustainable water sources that provide drinkable water for everyone

WATER FOR LASTING CHANGE
As people of faith, we believe that God created and loves every person in the world—and all of us deserve access to life's basic needs—which includes clean water.
Give to the Global Water Fund and help people transform their lives.
Your $1 investment—combined with funding from grants, child sponsorship, foundations, and corporations—will have an impact of $5. That means your gift will multiply 5 times in impact to help reach everyone, everywhere World Vision works, with clean water by 2030.