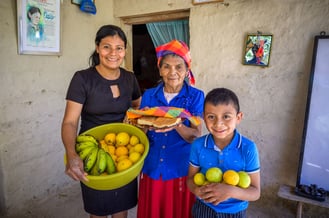 By now, the stats are achingly familiar: For the first time in 20 years, the number of people living in extreme poverty is increasing. In the World Bank's words, "the pandemic-induced global new poor [was] estimated to be between 119 and 124 million in 2020. In 2021, the estimated COVID-19-induced poor is set to rise to between 143 and 163 million."
Our hearts break at the reality that these massive numbers reflect individual stories of the people we serve — stories of lost livelihoods and the reversal of hard-won progress to rise out of poverty. As we in the U.S. can begin to look ahead to increasing normalcy and relatively robust recovery, we must remember that this isn't yet the case for millions of people in developing countries.
How, then, can we continue to support our brothers and sisters around the world who are still facing desperate circumstances and worsening poverty? That's what June 27's United Nations–designated international day is all about: a focus on micro-, small, and medium-sized enterprises, highlighting their potential for equipping people to remain resilient and lift themselves out of poverty.
What are micro-, small, and medium-sized enterprises?
Businesses that employ fewer than 250 people fall under the "medium-sized enterprise" definition, while those employing 10 or less people are "micro-sized." As the U.N. defines these terms, worldwide, "formal and informal Micro-, Small and Medium-sized Enterprises (MSMEs) make up over 90% of all firms and account, on average, for 70% of total employment and 50% of GDP."
A majority of the smallholder farmers World Vision works to equip through programs like THRIVE thus fall in this category of MSME workers. That's why we can't end extreme poverty without prioritizing smallholder farmers and entrepreneurs — they make up the vast majority of the people who are being pushed deeper into poverty by the pandemic.
According to the International Labour Organization, "Across all countries, [MSMEs] do more than create employment: they are also engines of economic growth and social development." Yet these are the very workers whose livelihood options, savings, and safety nets are shrinking or disappearing the longer the effects of the pandemic continue globally.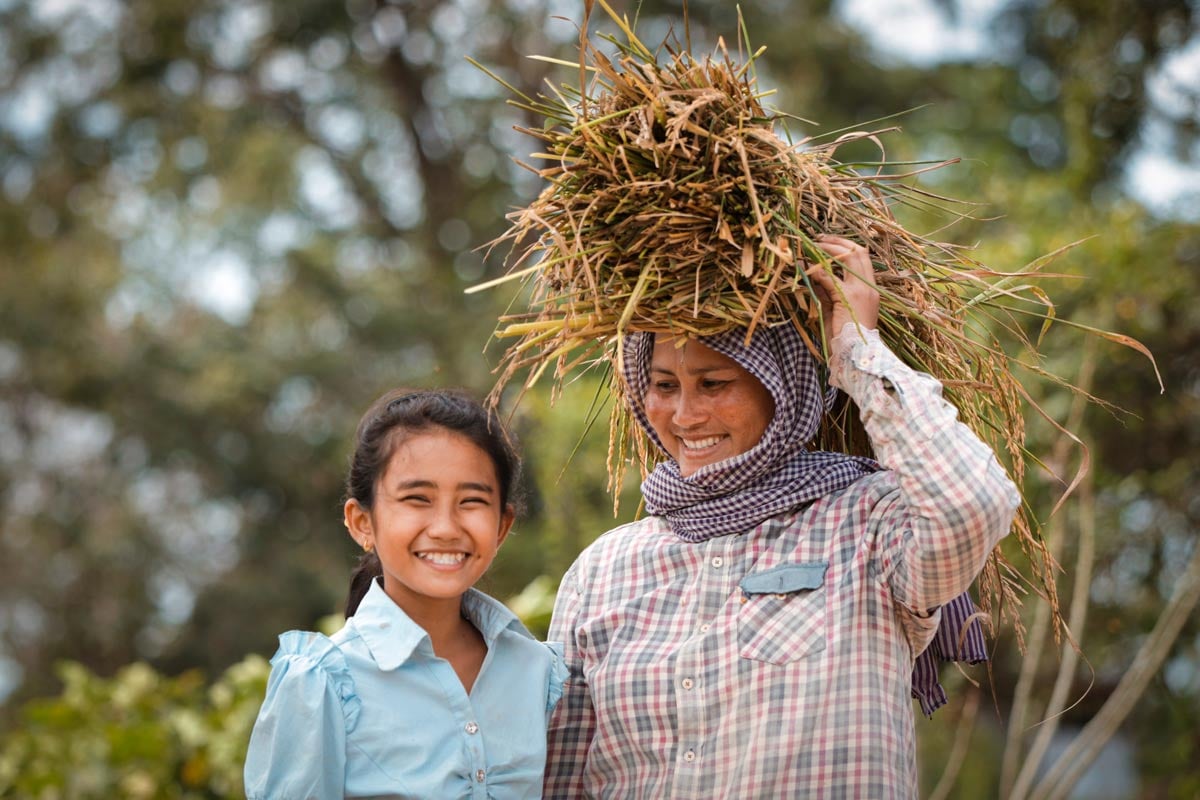 How does World Vision's work address small businesses?
One simple way we empower MSME workers? Microfinance! Through World Vision's microfinance institution, VisionFund, financially underserved clients — often MSME owners like smallholder farmers and entrepreneurs — get access to financial services including credit, savings, and insurance. And during the global COVID-19 crisis, microfinance is such a vital factor in people's survival and recovery that we increased efforts with a program called Recovery Lending for Resilience.
Recovery Lending for Resilience targets rural farmers and small businesses, urban microbusinesses, and savings groups, recapitalizing people who have depleted their savings to help them reignite their farms and businesses. It's a three-year, $55 million program that will fund 2.1 million recovery loans to more than 700,000 people, 545,000 of whom will be women.
In an early progress report, we found that the launch of Recovery Lending for Resilience in response to the pandemic offered a financial lifeline through loans to farmers and small business owners, giving them crucial help to regain their livelihoods. Through March 2021, VisionFund has made over 217,000 recovery loans to support families, benefitting 171,466 women and impacting over 600,000 children. Women make up 79% of recovery loan clients.
Through March 2021, we have also provided loans to over 2,000 savings groups in five countries — Ghana, Malawi, Rwanda, Uganda, and Zambia — which has benefited 50,240 savings group members and impacted 153,559 children. And 73% of these groups' members are women.
In a group of 206 recovery loan clients in Kenya, 150 of whom are women, a study showed dramatic positive results. Of the clients who care for children, 83% report that the recovery loan improved their ability to support those children, and 91% of all clients report an improved quality of life because of the recovery loan. VisionFund clients reported lower levels of stress about the future and their family's welfare, and over nine in 10 of them said the VisionFund loan was the only option of its kind available to them.
These recovery loans will have ripple effects on all aspects of life: Restored income helps families feed themselves and eat more nutritiously. They can continue their children's education and gain access to improved healthcare, higher-quality homes, and clean water and sanitation. They can build cash reserves for future needs, gaining resilience and decreasing their risk of sliding back into extreme poverty.
Future resilience
Microfinance and recovery lending are key solutions to address the desperate circumstances that the pandemic has created for so many of the MSME workers we serve. Working together, we can scale these initial results and empower tens of thousands of people to rewrite their stories — to recover their livelihoods and regain that hard-won progress against poverty.