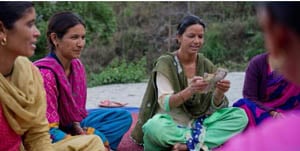 I have tried to organize a set of links for people interested in knowing what is happening in various countries - without having to go search them out. The realities the people living in extreme poverty are often significantly different than we might think.
IMPACT
Real-Time Incomes in Central Bangladesh – This is a FASCINATING look at real-time incomes of people in central Bangladesh. You can see easily how incomes have dropped drastically as a result of government restrictions.
https://sites.google.com/site/hrishiparadailydiaries/home/corona-virus?authuser=0
Recession in Africa – News release explaining how the World Bank is expecting to see Africa going into recession for the first time in 25 years.
https://www.worldbank.org/en/news/press-release/2020/04/09/covid-19-coronavirus-drives-sub-saharan-africa-toward-first-recession-in-25-years
Malawi Government Declaration
https://malawifreedomnetwork.com/peter-mutharika-address-on-coronavirus/
Further, I am directing Reserve Bank to:
Implement a win-win arrangement with commercial banks and Micro-Finance Institutions to observe a three-month moratorium on interest and principal repayments for all loans contracted by Micro, Small and Medium Enterprises.
Under this arrangement the Registrar will encourage commercial banks to restructure loans to this sector in order to extend their repayment to more than a year;
Activate an Emergency Liquidity Assistance framework to support banks in the event of worsening liquidity conditions and to provide support to banks on a case by case basis.
NOTHING to support the Micro-finance Lenders!
Why Sub-Saharan Africa is Different
https://www.weforum.org/agenda/2020/03/why-sub-saharan-africa-needs-a-unique-response-to-covid-19/
CONTEXT - the Poor in Different Locations:
Covid-19 in Lagos, Nigeria
https://www.bbc.com/news/world-africa-52093343
Covid-19 In Goma, Congo
https://www.latimes.com/world-nation/story/2020-04-01/this-city-has-lived-and-died-through-war-and-ebola-now-comes-covid-19
Clothing makers in Asia – "If our workers don't die from coronavirus, they'd die of starvation"
https://www.bbc.com/news/business-52146507
Covid-19 Shutting Down Family Remittances from Overseas
https://www.latimes.com/world-nation/story/2020-04-07/coronavirus-crisis-cuts-off-billions-of-dollars-sent-to-the-worlds-poor