An estimated one out of three women globally will be beaten, coerced into sex, or otherwise abused in her lifetime...[1]
The statistics are staggering. In its extreme form, gender-based violence (GBV) is manifested through crimes such as rape and so called 'honor' killings as well as harmful cultural practices including early marriage and prenatal sex selection. Many forms of GBV are subtler and more pervasive like the restriction of behaviors and control over choices and resources. GBV is a global problem experienced by people from all cultures, economic levels, religions, races, ethnicities, ages, and educational backgrounds. It has devastating and long-lasting impacts on the lives of survivors and their families.
GBV is rooted in unequal power relations that enable perpetrators to exert physical, emotional, or financial control over those with less power because of their gender. Cultural norms that assert men's superiority and power over women and rigid norms about how men and women should behave foster GBV. Men and boys can be victims of GBV, but women and girls are more likely to experience one or more forms of GBV throughout their lives. Some women and girls experience higher rates of GBV like those with disabilities who are three times more likely to experience GBV than non-disabled women.[2]
Numerous types of GBV can be experienced throughout the lifecycle including psychological abuse; sexual harassment; deprivation of education, food, economic, and health resources; sexual exploitation and abuse, including trafficking; female genital mutilation/cutting; intimate partner violence; and elder abuse.
At World Vision, we recognize that the key to preventing GBV is our strong commitment to working towards gender equality. This includes our efforts to prevent violence from happening by addressing its root causes, increasing awareness of the problem and its impact, and improving services for survivors of GBV.
India
In India, we do so by engaging fathers to address the issues of early marriage and child abuse in families. Working with the MenCare initiative, we developed "A More Equal Future," a manual that helps community facilitators engage with fathers, daughters, and entire families to critically examine and change norms that support these harmful practices. We have seen fathers challenge early marriage in their communities and become the most vocal advocates for promoting women's leadership in local government.
Armenia
In Armenia, where cultural preference for sons has led to one of the most imbalanced sex ratios at birth in the world, World Vision works with communities to examine and challenge harmful gender attitudes and practices that support patriarchy and son preference. In our research, Armenian men and women strongly emphasized the role of a male offspring in continuing family's lineage, as a provider of income for the household, and as a supportive resource for aging parents. In partnership with Promundo, we have worked with men and women to promote shared decision-making between couples, challenge harmful beliefs about gender roles and power, and encourage men's engagement in caregiving. As a result of the Caring for Equality initiative, we have seen significant positive changes in men's and women's beliefs about the roles and value of males and females and have witnessed an increase in the level of men's engagement in caring for their families.
Zambia
While it is important to work on preventing GBV, providing support and care to those who are survivors of violence is critical. In Zambia, where rates of intimate partner violence are among the highest in the world, we work with USAID and DFID on the Gender-Based Violence Survivor Support Project. Every quarter over 4,500 female, male, and child survivors access World Vision's 16 one-stop centers across the country to receive comprehensive psychosocial, medical, and legal services. We supported the Zambian government in establishing a national-level GBV information management system and work to increase the availability and uptake of quality services for adult and child survivors of GBV.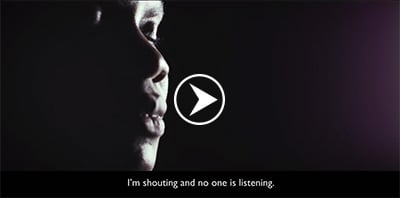 Watch this video about World Vision's Gender-Based Violence Survivor Support Project in Zambia.
Early marriage in fragile contexts
GBV is one of the most challenging issues for populations affected by armed conflict and humanitarian emergencies. When existing social networks and protection mechanisms are disrupted, women and girls are more exposed and vulnerable to abuse. In our work in fragile contexts, we have seen how early marriage is used as a perceived means of 'protection' for girls. Our research in Somaliland, Bangladesh, and Niger and work with Syrian refugees indicates that early marriage is often used as a community response to crisis. It's practiced in the hope that it will serve as a form of protection from rape and abuse and to reduce the cost of food and shelter for large families.
The financial burden of gender-based violence
GBV is not only a violation of human rights with many harmful consequences for individuals, families, communities, and societies; it also translates into significant costs for countries and affects their human, social, and economic development. While there are challenges and ethical issues in putting a dollar amount on such a complex issue, several studies have calculated the financial burden of GBV. It is estimated that the annual cost of intimate partner violence against women in the US exceeds $8 billion in medical and mental health care and lost productivity.[3] A study of the cost of GBV in Bangladesh amounted to 2.05% of national GDP with majority of this cost borne by survivors and their families.
Although statistics on the prevalence of GBV vary from country to country, the scale is tremendous, the scope is immense, and the consequences can be devastating.
While we have a long way to go, preventing GBV, supporting behavior change, and emphasizing the link between rigid gender norms and violence against women and girls will remain our priority at World Vision.
Because one in three women worldwide will be beaten, coerced into sex, or otherwise abused in her lifetime…
[1] WHO: http://www.who.int/mediacentre/factsheets/fs239/en/
[2] UNFPA, Sexual and Reproductive Health of Persons with Disabilities, 2009
[3] CDC: http://www.cdc.gov/violenceprevention/intimatepartnerviolence/consequences.html