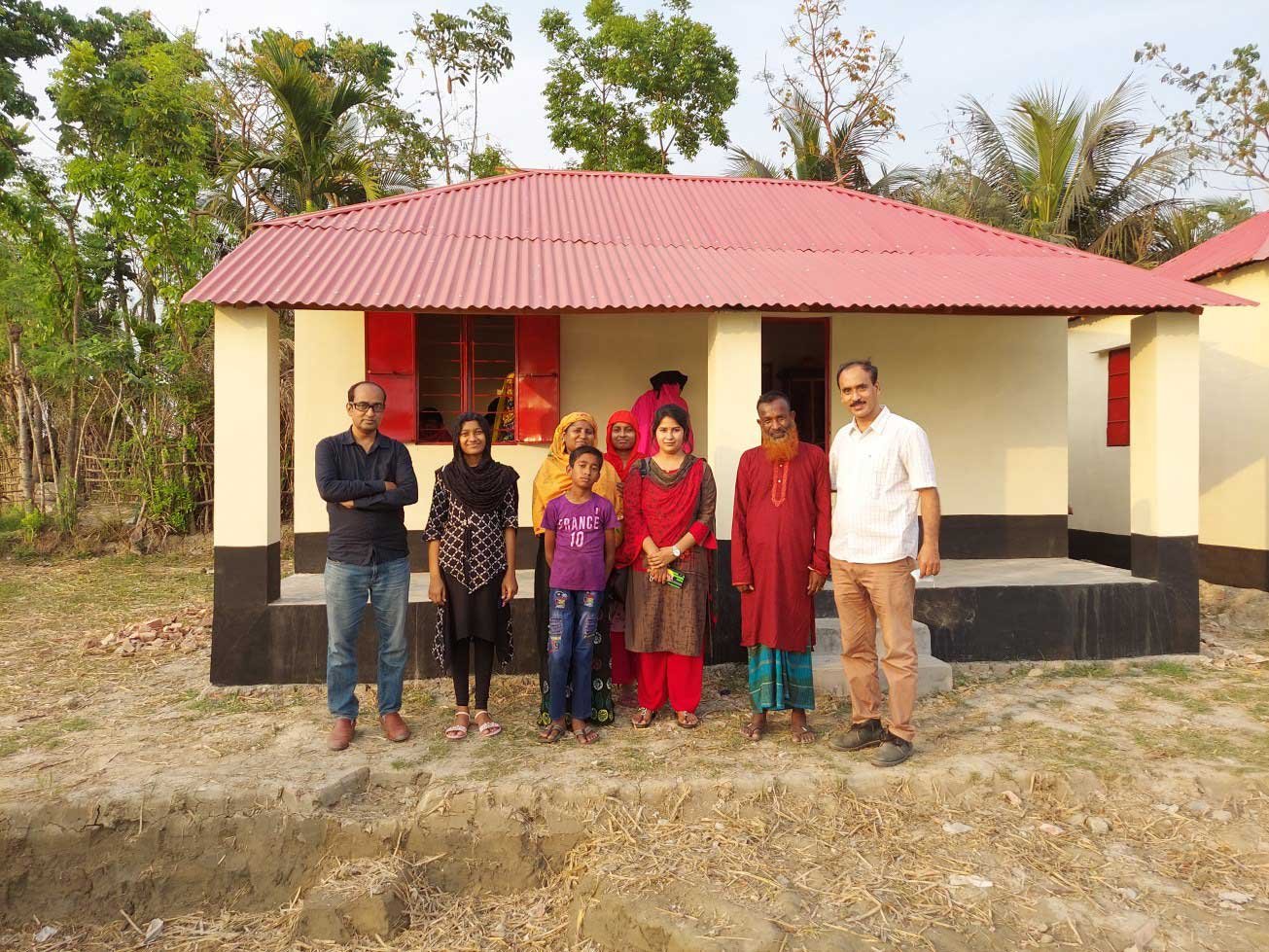 World Vison and Akhi have been on an amazing journey together. Akhi was saved from a life of child labor, but she was too old to return to conventional school. So, World Vision assisted her with vocational training and provided her with the tools she needed to become a tailor. When COVID-19 broke out in her neighborhood, she changed her tailoring focus to mask production. She has been selling the masks effectively and has even given away several of them to impoverished neighbors who could not afford to buy one.
She was one of four Bangladeshis honored by the United Nations as "real-life heroes." Akhi received 13 garment ma-chines from a local member of the Bangladesh Parliament to help her launch her garment company. Akhi has been an-ticipating the government's construction of her new factory. She plans to employ 13 of the most vulnerable teenagers in her garment factory and help them make positive changes in their lives.
BUT IT DOESN'T STOP THERE... Akhi's mother, Anowara, won a major prize last December. Every year, the Bangla-deshi government presents the Joyeeta Awards, which honor women who have excelled in many fields, such as entre-preneurship, social development, education, work, parenting, and repression prevention. Anowara was recognized as a successful business woman.
Akhi and her family also received a donated piece of land from the Bangladesh government for a two-roomed, single-story house where she and her parents have been living. Akhi now has a fresh 'lease' on life. "I get plenty of sleep. At home, I feel safe and cared for by my parents," Akhi says, her eyes bright with delight.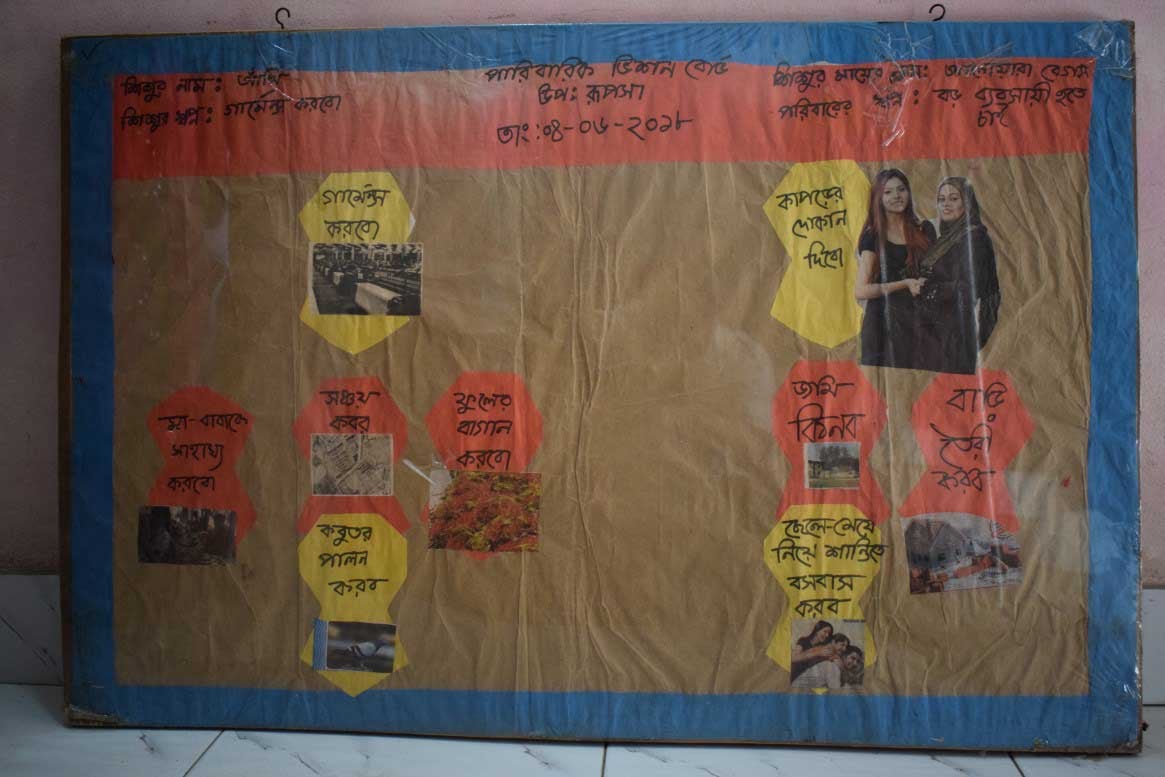 World Vision's Jiboner Jannya Project provided the transformation in Akhi's life. As she created her family's Vision Board when the project started, she never imagined that all nine of her dreams would come true! Her dreams were:
Own a garment factory
Buy land to build a house
Build a brick house
Set up a fabric store
Live in peace in a house
Save money in a bank monthly
Make a flower garden
Rear doves and domestic birds
Help parents financially
Thanks to World Vision, she has accomplished each dream through the support of this project. The vision that Akhi cast at the beginning will continue to grow in the years ahead for her, her family & employees, and her community.