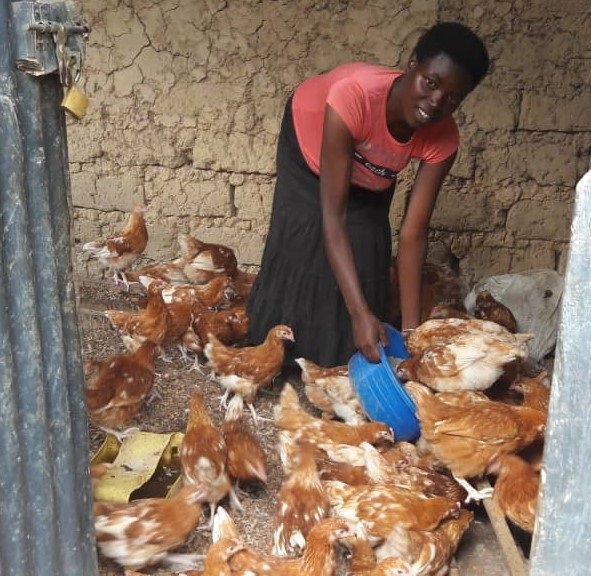 Agnes Tuyizere, 31, is a role model in her community. As a mother of two children, she started from nothing, but now runs a thriving poultry business. A few years ago, she lacked confidence, doubting that she had the ability to venture into business successfully. Her self-esteem was very low, as she and her family were living in extreme poverty. "We were ranked among those who are the poorest and most vulnerable. We could hardly afford meals, health insurance and other basic needs. Life was hard and I didn't think or believe I had the ability to make our lives better," she says.
When she enrolled in one of World Vision's trainings, her life's story began to take a different turn, one for the better. Through World Vision's Empowered Worldview, she was trained in financial literacy, savings and good agricultural practices, among many other skills. After changing her perspective towards herself, she became more confident and gained the courage to join a savings group called Intambwe Savings Group. She began to believe in herself and maximize her potential, traits she didn't know she had within her.
When Agnes started in poultry, she grew her business to over 150 chickens. However, during the onset of the COVID 19 pandemic, she sold all of them due to the lost market. Because her training had empowered her to think big, she didn't sit back after selling off her chickens. She joined a cooperative that produces maize (corn) and she is now learning how to grow eggplant. Recently, she bought land that is on slightly more than an acre to restart her poultry business. "I was recently able to buy 120 chickens and restart my poultry farming business. Today I can afford to buy health insurance for my children, buy them enough food and clothes and meet all my family's other needs, unlike before. I am no longer ranked among the poorest people in my community," she says.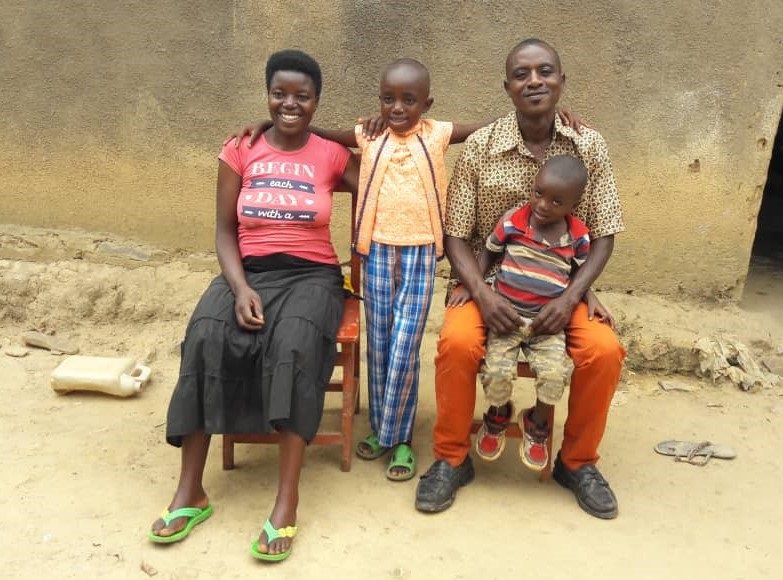 Once shy and without confidence in herself, Agnes is now a leader who represents women in her village. Among her many leadership roles in her community, she mentors other women. She is adding to her livestock business with rabbits, goats and pigs. Her children, Geraldine and Sam, are happy and healthy and they are proud of their mother, too.