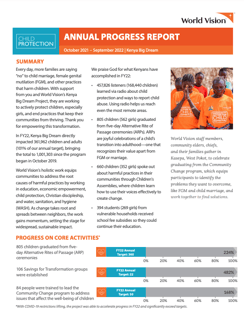 Progress Report: Fiscal Year 2022
(October 2021 through September 2022)
Every day, more families are saying "no" to child marriage, female genital mutilation (FGM), and other practices that harm children. With support from you and World Vision's Kenya Big Dream Project, they are working to actively protect children, especially girls, and end practices that keep their communities from thriving. Thank you for empowering this transformation.