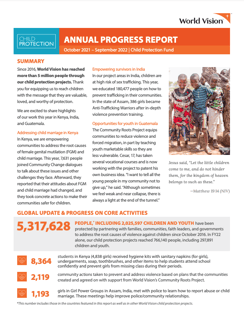 Progress Report: Fiscal Year 2022
(October 2021 through September 2022)
Since 2016, World Vision has reached more than 5 million people through our child protection projects. Thank you for equipping us to reach children with the message that they are valuable, loved, and worthy of protection.
We are excited to share highlights of our work this year in Kenya, India, and Guatemala.