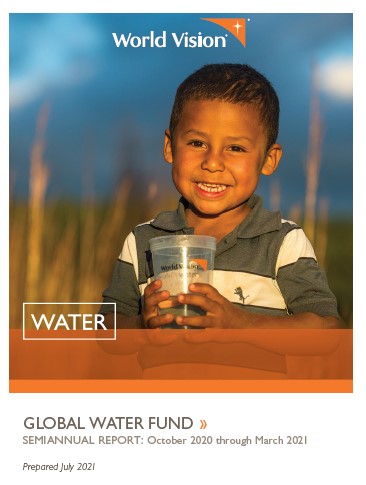 Progress Report: Fiscal Year 2021
(October 1, 2020 through March 31, 2021)
During this reporting period, we celebrated the completion of our shared commitment to reach 20 million people with clean water. This historic accomplishment is a testimony to the partnership between World Vision, our donors and partners, and the communities in which we serve.
This is the first report reflecting achievements of our new five-year business plan, which will enable us to transform the lives of millions of people through four strategic goals: accelerating access to universal and equitable water, sanitation, and hygiene (WASH) services; deepening our focus on the most vulnerable people worldwide; demonstrating sustainable impact; and leveraging our $1 billion business plan investments to raise additional funds.
Thank you for being part of our journey to help end the global water and sanitation crisis and transform millions of lives.