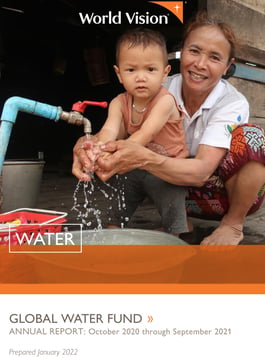 Progress Report: Fiscal Year 2021
(October 1, 2020 through September 30, 2021)
Thanks to the faithfulness of our donors and partners, and the hard work of more than 1,200 World Vision staff members, we remain on track to reach everyone, everywhere we work, with clean water access by 2030, some 50 million people.
Only six years into our 15-year commitment, we have reached 22.5 million people.
Thank you for being part of our journey to help end the global water and sanitation crisis and transform millions of lives.