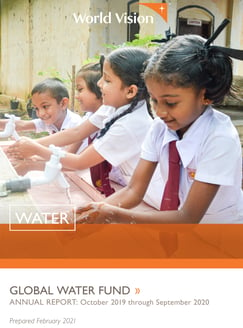 Progress Report: Fiscal Year 2020
(April 1, 2020 to September 30, 2020)
As of the end of January 2021, we have fulfilled our commitment to reach 20 million people with sustainable sources of clean water. Together, we have helped transform the lives of 20 million people!
This phenomenal success has resulted in World Vision becoming the leading nongovernmental provider of clean water on the planet, reaching one new person with clean water every 10 seconds.
It's a testimony to the faithfulness of our donors, partners, and the more than 1,200 World Vision staff members who delivered this impact.