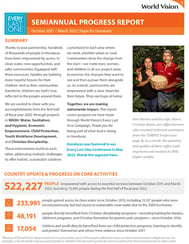 2022 Semi-Annual Report – Hope at Home: Honduras
Hundreds of thousands of people in Honduras have been empowered by access to clean water, new opportunities, and safer communities. Equipped with these resources, families...
---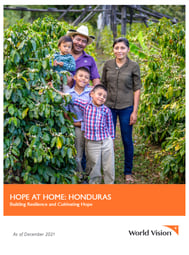 Overview – Hope at Home: Honduras
Grinding poverty. Lack of clean water. Incessant natural disasters and climate shocks. Gang violence. Lack of job opportunities....
---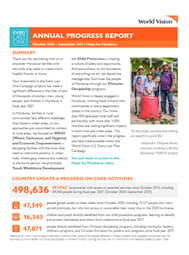 2021 Annual Report – Hope at Home: Honduras
In Honduras, families in rural communities face different challenges than those in urban areas, so our approaches are customized to context...
---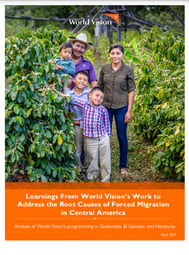 Addressing the Causes of Forced Migration
World Vision understands that forced migration is the result of an array of factors and interacting risks that place individuals in a sudden or chronic status of high vulnerability, in which their life and well-being are at stake...