Addressing violence through protecting children
Many children in Honduras do not feel safe in their homes or their communities. They often join a gang to find a sense of security and belonging. In some particularly bad situations they make the difficult decision to leave their country in hopes of finding safety and opportunities elsewhere.
The Honduras Child Protection Project aims to equip 7,000 youth to protect themselves, strengthen families to care for and support youth, and work with churches and other community partners to address cultural norms that harm children.
Youth, ages 12 to 18, learn conflict resolution, empathy, and relationship skills through facilitated group gatherings. Providing children with a sense of being loved, protected, and supported is essential to their immediate well-being, as well as to the development of abilities that help them withstand adversity later in life.
We train parents and caregivers in Raising Children with Tenderness, teaching parents to provide children with comfort, moral guidance, and coaching. Parents are empowered with positive parenting practices that change how they interact with their children.
Finally, over 1,000 leaders from the community, churches and other faith-based organizations are equipped to address harmful traditional practices toward children, support and advocate for children's rights, become better child protectors, and ultimately strengthen the local child protection system by engaging entire communities in this effort.
Your support will help reduce the violence that has permeated homes and communities, which has encouraged children and adolescents to leave their country. As community norms shift in Honduras, families will begin to foster an environment that gives their children a safe place to anchor their hopes, and provides them with choices for succeeding in life.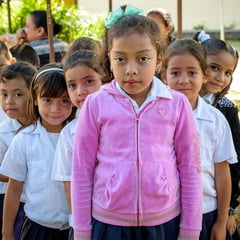 Honduras Child Protection Fund