Yesterday morning VisionFund announced their new CEO – Edgar Martinez. Please read on for details. We are delighted not only that Edgar has been appointed, but also that he will reside stateside in Miami. We look forward to meeting Edgar – once he officially begins.
Christopher Shore - Chief Development Officer, Economic Empowerment
VisionFund International Announces New CEO - Edgar Martinez

After an extensive global search, with prayer and discernment, we are pleased to announce that Edgar S. Martinez has been appointed President and CEO for VisionFund International effective 18 January 2021.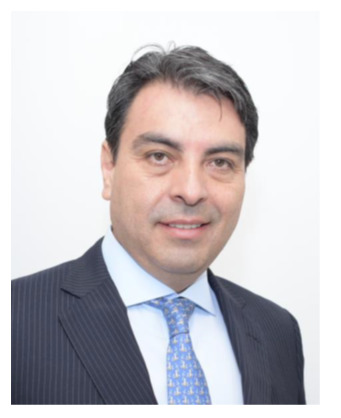 Suanne Miedema, VisionFund International's (VFI's) Board Search Committee chair celebrates this milestone, "I never cease to be amazed at the way God works in people's lives to prepare them for roles at just the right time. Edgar's extensive experience and unique skill set make him a perfect fit for the ministry of VisionFund."
Edgar joins as President and CEO after a 24-year international career in some of the world's top financial institutions. He brings rich experience and broad expertise across business strategy, finance, risk, and operations. In his last assignment, Edgar was the Global Head of Credit Risk for HSBC's Wealth and Personal Banking segment, managing circa US$420 billion in assets in 37 countries.
Fluent in Spanish, English and Portuguese, Edgar holds a B.Sc. from the University of Central Florida, an MBA from Rollins College, and executive education from the University of Pennsylvania -The Wharton School.
He said, "I'm humbled and honored to have the opportunity to lead and work alongside a team of 7,400 VisionFund professionals in 28 countries that together seek to fulfill the mission of improving the lives of children and families living in vulnerable communities by offering financial and livelihood solutions. While we don't have shareholders, we do have stakeholders, that is, the children, women and families we serve across the globe. We seek to improve the quality of life for our clients and their communities so that Jesus' words in John 10:10 become a reality, "I have come that they might have life, and that they might have it more abundantly".
Edgar recently moved from London to Miami, Florida. He is originally from Colombia and his wife Leiliane is from Brazil. Together they have three young boys, twins Gabriel and Rafael, and their youngest, Matheus.
Please join us in praying for Edgar and his family as he prepares to join our ministry. May God continue to bless our microfinance ministry through VisionFund as we seek to end extreme poverty and thereby bring life in all its fullness to vulnerable children across the world.
Follow us on Instagram @christopher.shore.wv
Follow us on Facebook
Ready to help more families THRIVE? Learn more at www.worldvisionphilanthropy.org/ee.