Greetings!
World Vision is delighted to send you our Executive Briefing for Economic Empowerment. You are an integral part of our work to end extreme poverty by 2030, so we want to keep you updated on our progress! If you are new to our work, please take a moment to learn about our THRIVE model and how it's helping to break the cycle of poverty and sustainably improve family's education, health, food security and nutrition, and shelter.
Earlier this month, World Vision released the third in our COVID-19 "Aftershocks" series. This report is called, "Out of Time". The report is from an assessment conducted in 24 countries in Asia, Africa, and Latin America. The main conclusion is that the negative economic impacts of COVID-19 have broken like a tsunami onto those living in extreme poverty. We will be discussing this report, and why both the Recovery Lending for Resilience, as well our THRIVE model, are the perfect responses to these critical challenges to ending suffering and extreme poverty on planet Earth.
Contact your World Vision donor rep about how to get behind THRIVE in Tanzania, Zambia, Malawi, Rwanda, and Honduras. Ask about our $55 million Recovery Lending for Resilience offer which will get VisionFund® the resources they need to get people the loans to restart their businesses now.
---
COVID-19 Aftershocks: Out of Time - Assessments Show the Economic Crisis Is Upon Us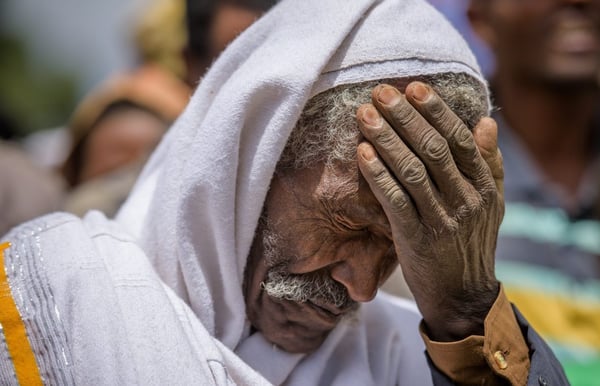 When the COVID-19 pandemic spread across the world, experts from major international institutions like the United Nations and World Bank warned that the economic consequences would be most severe on the poorest. World Vision confirms that these dire predictions are the current reality for the people we serve. As families' incomes plummet, millions more children are going hungry and being forced to work and beg.

LEARN MORE HERE
---
THRIVE and Recovery Lending: Our Economic Empowerment Responses to COVID-19
Did you know that World Vision began working on our responses to the economic devastation like COVID-19 a long time ago? In fact, we began our key work back in 2012 and 2013! We've been systematically building resilience, and have been preparing for rapid, catastrophic financial shocks. It's a good thing we've been getting ready, since those are the issues COVID-19 lays bare for many of the people World Vision serves.
World Vision's core Economic Empowerment program, THRIVE, is aimed at smallholder farmers and is purpose-built for people who are not only far too poor, but are also vulnerable to external shocks. THRIVE stands for Transformed Household Resilience in Vulnerable Environments.

LEARN MORE HERE
---
From the Field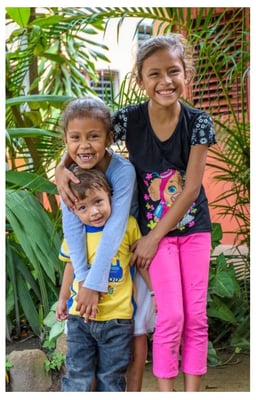 NEWSFLASH: In Honduras during its lock-down, farmers found it incredibly difficult to operate, since roads were closed at every county line. COVID-19 lock-downs surprised many farmers. Closures happened right at planting season, agricultural inputs were suddenly not available through normal channels, and food started to become scarce. So, World Vision Honduras swung into action. From their report:
Thanks to the quick delivery of 7,383 agricultural "farm reactivation kits" to vulnerable families in rural areas throughout the country, farm plots are flourishing. While a bit later than would have been ideal, World Vision provided high quality seed and fertilizer. With good rains and good inputs, instead of hunger and deeper poverty farmers are expecting good harvests (at least 85-90% of normal) and plenty of food for home consumption and sale.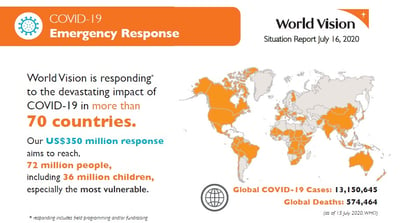 To learn more about World Vision's Global response to the COVID-19 pandemic, check out these updates: Global, Africa, Latin America, Middle East/Europe and Asia Pacific.
---
Quotable Quotes
"The world faces the biggest threat - of hunger and starvation - on a scale not seen for half a century. Decision-makers have not acknowledged or responded to the gravity of the situation, and we run the risk of sleepwalking into a human tragedy of epic proportions."
Mark Lowcock, the Under-Secretary-General for Humanitarian Affairs and Emergency Relief Coordinator at the United Nations
---
Links and Articles Worth Checking Out

World Vision International - Out of Time: Covid19 Aftershocks
Referenced above in the article

COVID-19 Aftershocks: Out of Time - Assessments Show the Economic Crisis Is Upon Us,

find the full report here.

Calling All Networks and Friends!
VisionFund International, our network of 28 microfinance institutions around the world, is seeking its next CEO. One of the most important positions of leadership within World Vision's ministries, the CEO will lead a staff of 7,400 people and continue to advance sustainable solutions to lifting people out of extreme poverty by harnessing the power of finance.
Please scour your contact lists (does anyone actually still have a Rolodex?), call your friends and contacts, and suggest that they look at this exciting position. Applications are accepted until August 3, 2020 at 12:00pm GMT. And please pray that God would clearly lead us to the right person and the right person to us.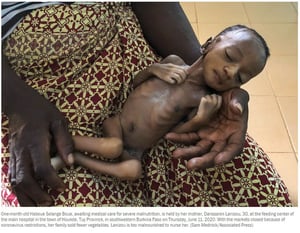 The Washington Post: Virus-linked hunger tied to 10,000 child deaths each month
---
Updates from our THRIVE Managers
All of our THRIVE Managers have provided a quick update for July on how COVID-19 is affecting the work in their country. Enjoy a quick visit!

WATCH HERE for THRIVE Malawi, Kondwani Chapotera

WATCH HERE for THRIVE Honduras, Marco Dominguez

WATCH HERE for THRIVE Tanzania, Alphonce Kyariga

WATCH HERE for THRIVE Zambia, Moffat Mtonga

WATCH HERE for THRIVE Rwanda, Safari Dieudonne
---
Upcoming Calendar Events
Join us for our August Empowered World View Devotion at 8:00am PT/11:00am ET on August 6. We will be joined by our WV Tanzania team for this special time. You can join directly by clicking the button below!
Vision Trips are currently on hold at this time. We hope they will resume before the end of the year and we will keep you posted.
---
Do you have specific questions about our THRIVE programming? Submit your questions by clicking the button below.
---
Praises & Prayer Requests
PRAISE
Praise for an EXCELLENT meeting with officials in the Government of the United States about debt financing for our Recovery Lending for Resilience work.
Praise for an opening with the World Bank's International Finance Corporation to discuss with them the need for debt financing for our microfinance work.
Praise for the good news from World Vision Honduras about their quick response to improve the food security of smallholder farmers and their communities through timely support for agricultural inputs.
REQUESTS
Pray that we could bring our request for debt financing with the Government of the United States to a successful conclusion before November. (The purpose of the requested debt funds is primarily so VisionFund can quickly extend Recovery Loans to people running their own small farm or business who have been badly affected by the economic impacts of COVID-19).
Pray for special favor with officials at the World Bank's International Finance Corporation (IFC). We have not been able to connect in a timely way, yet.
Pray that God would clearly lead VisionFund International to a very special person who would become their next CEO.
Pray for ever more divine appointments here in the USA so that ever more people, including individuals, foundations corporations can hear how they can participate in lifting people out of extreme poverty.