Greetings!
World Vision is delighted to send you our Executive Briefing for Economic Empowerment. You are an integral part of our work to end extreme poverty by 2030, so we want to keep you updated on our progress! This edition is aimed at exactly that – how you can see and follow World Vision's progress through our new and improved THRIVE Dashboard.
Please take a moment to learn or refresh your understanding of our THRIVE model and how it is helping to break the cycle of poverty, and sustainably improve families' education, health, food and nutrition security, and shelter. Another excellent resource is this video.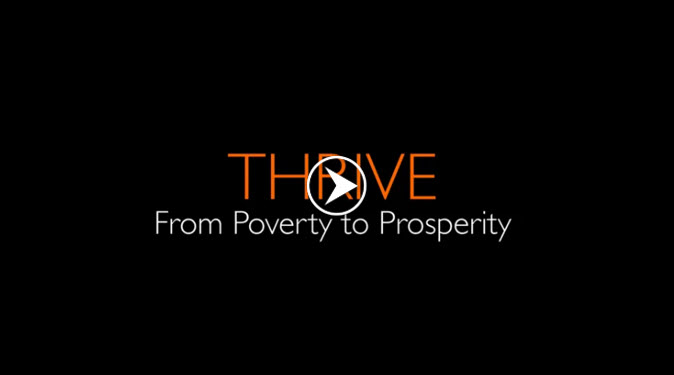 ---
The THRIVE Program Performance Dashboard
The THRIVE program is ambitious. We are aiming at nothing less than ending extreme poverty for the families with whom we are working. THRIVE, like a modern automobile engine, has lots of parts which all work together so smallholder farmers have the worldview, skills, understanding, assets, and confidence needed to make the journey out of poverty forever.
Have you ever wondered how the program is rolling out? Have we got something for you!
We want to put our donors in the seat beside us as we keep rolling out THRIVE. This tool is the same statistical information that our program managers use to know how they are doing and report back to our colleagues in our International Programs Group. Are you ready to come along for the ride?
The THRIVE Dashboard is a tool available to anyone with access to the Internet to follow our progress in implementing THRIVE. While the dashboard is being continuously improved, it provides the user with easy-to-use tools to see numbers, graphs, and charts that explain how things are going in all the dimensions of the program. Click HERE to go to the THRIVE Dashboard.
For those who prefer a bit of training before jumping in, we have created a short video for anyone who wants to explore the various functions of the dashboard. The video can be accessed HERE.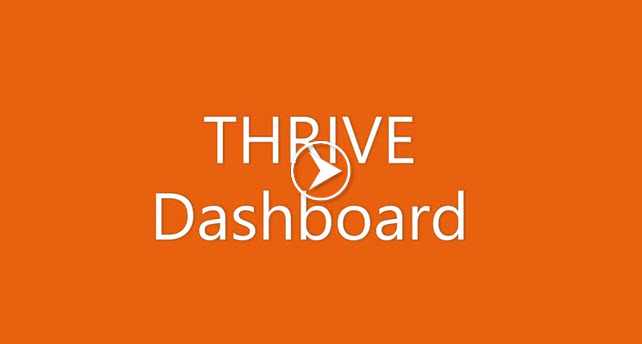 As well, the upcoming Donor Call, whether viewed live or from the recording, will also feature a step-by-step walk through the Dashboard.
As a fun further incentive to jump in, our Chief Development Officer is putting up prizes for the first 2 donors who correctly answer questions about the Dashboard.
So, join in the excitement of watching us end extreme poverty where we work, one family at a time!
---
Newsflash
At a late November Virtual Gathering about Recovery Lending for Resilience, donors learned about our Recovery Lending for Resilience work with people coping with re-opening businesses closed by COVID-19,and were challenged to meet the Rural Lending capital need for Rwanda.
We are very pleased to announce that the entire $160,000 was raised.
There is still a significant need in Rwanda for capital for lending to Savings Groups, the Empowered Worldview, and Digitization process needed to put in place mobile money and mobile data collection. However, it is exciting to get the first domino to fall!
So far, Recovery Lending for Resilience is fully funded in Guatemala and the Democratic Republic of the Congo, and we are closing in on a few others.
---
New Arrivals
We are very pleased to announce that Kaitlin McGarvey has joined the VisionFund International team as North American Fundraising Manager.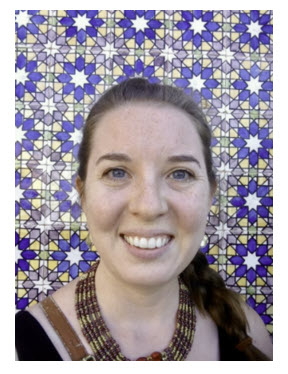 This is something of a return to the Economic Empowerment "team", since Kaitlin once worked with World Vision US to support Economic Empowerment, and helped to manage the THRIVE Forum in Tanzania in 2016.
Kaitlin joins us with 10 years of international development experience, a LLM in Water Law and Policy, and a MSSc. in Peace and Conflict studies. Kaitlin has lived, worked and studied in multiple countries in Africa, Asia, and Europe. Most of her research has focused on climate conflict and environmental peacebuilding. She looks forward to helping build community resilience against both financial and climate shocks through her work at VFI.
Kaitlin lives with her husband in Seattle, WA where she's learning to embrace the moody weather through weekend trips to the beautiful Pacific Northwest national parks.
---
Quotable Quotes
"We need a joy that isn't found in pleasure, prosperity and protection – the three great idols promised by most politicians. We need a joy that goes much deeper, a joy that is sustainable even in the midst of adversity. Since our work as World Vision calls us to live and work in the midst of the deep pains of the world, we need a contentment that doesn't depend on pleasurable circumstances.
Submitting to Christ and allowing the Spirit to stretch and sustain us between the problems of the present and the promises of the future is the path to a life of joy and hope.
We are surrounded on that path by the loving presence of God, and as we go through life, no suffering can ultimately threaten us. Our lives can produce the beautiful music of joy. In every situation, the goodness, the sovereignty and the sufficiency of Christ and Christ's kingdom can be found.
We reject wasting our lives merely on the pursuit of our own pleasure and security. We call one another to the grand vision of Christ's kingdom, when all sorrow and suffering, injustice, iniquity and inequity will end, and God will dwell among us and we will all behold the glory of God."
- Dr. Tim Dearborn
In a chapel address to World Vision staff
---
Mark your Calendars
Join us for our January Donor Call at 9:30am PT/12:30pm ET on January 21st. We will be getting an insider's training on the new THRIVE Dashboard. You can join directly by clicking the button below!
Be on the lookout for invites to these other upcoming World Vision events!
Our Promise for Gender Equality: Learn World Vision's plan for intentional gender rigor in program design, monitoring and evaluation | Friday, February 26

Global Women's Virtual Vision Trip: Join Strong Women Strong World as they go on a global virtual vision trip to dive into World Vision's work with VisionFund and Economic Empowerment | April 28-29th
---
Praises & Prayer Requests
PRAISE
Praise that VisionFund's application for a loan from the US Government continues to progress. It is now in the "due diligence" stage. This is for approximately $50 million, predominantly for Recovery Lending for Resilience.
Praise that Kaitlin McGarvey has joined/rejoined the team!
Praise for staff in Honduras who were infected with COVID-19 and have recovered.
PRAYER
Pray that VisionFund's loan application would continue to progress smoothly through the transition of administrations, and funds would be disbursed before June.
Pray for our THRIVE Honduras staff would have great wisdom as they manage the HUGE challenges now faced by farmers who have lost so much production because of the recent hurricanes.
Pray for key colleagues in Africa who have been diagnosed with COVID-19.