Welcome to the Christmas 2020 edition of the Economic Empowerment Executive Briefing. If this is your first briefing, or if you want an overview of World Vision's Economic Empowerment ministry, please go here to learn more.
In keeping with the seasonal tradition of decorating our Christmas trees with small, bright, and beautiful decorations, I thought we would approach this update with the theme of small, bright and beautiful updates from our Economic Empowerment work. Consider them as "decorations" to hang on your tree, to decorate your mantle, or perhaps put them in your Christmas stocking.
I wish you the very best for your celebration of our Lord's coming, and a happy and prosperous New Year – for you and especially for the people we serve!
Christopher Shore
---
Economic Empowerment Christmas Ornaments
Thanks to the generosity of our donors,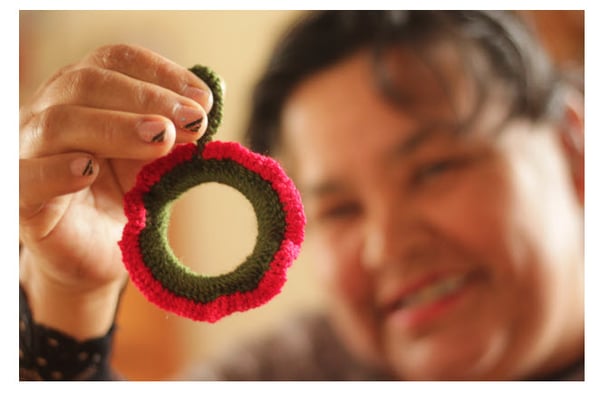 World Vision's Recovery Lending for Resilience program has taken another country "Over the Finish Line". VisionFund Democratic Republic of Congo (DRC) has crossed the line, and joins VisionFund Guatemala as two of our microfinance institutions which are now fully funded. Getting smallholder farmers and microbusiness owners recovery loans is helping them get back to business after COVID-19 shutdowns.
The THRIVE Zambia project now has 3 irrigation dams supporting smallholder farmers. The newest dam will provide not only irrigation, but also drinking water for domestic animals. As it is located in a relatively dry area of Zambia, this will allow smallholder farmers the opportunity to diversify and significantly increase their incomes by raising the number of cattle and goats they can grow.
The recent THRIVE Zambia mid-term Evaluation showed that both participation in Savings Groups (we call them Savings for Transformation Groups) has not only increased, but more households have savings and more households are borrowing from their Savings Groups. Having cash savings in this year of COVID-19 disruption has proven to be an absolute life saver for many, as cash is the best buffer against shocks. (Yes, this will be more fully explained in 2021 newsletters!)
THRIVE Rwanda has been VERY BUSY when it comes to the Natural Resource Management components of the THRIVE model lately. This is particularly important in a small country like Rwanda, where a lot of agriculture takes place on steep slopes or in fertile valley bottoms. Early indications are the they have planted or rehabilitated nearly 1 million trees, about 33% more than the original target, and nearly 3000 farmers are using water catchment techniques, about 50% more than the original target.
The Overseas Development Institute's review of the effects of World Vision's Empowered Worldview approach (EWV) has shown that EWV participants' improvements in hope were found in both quantitative and qualitative analyses. Furthermore, there is a statistically significant difference in EWV respondents' participation in collective activities which improve well-being, as well as seeing and taking advantage of opportunities. EWV interventions are associated with higher level well-being outcomes, including parents and caregivers providing well for their children, sense of well-being, and perceptions of improvements to their incomes. (Yes, this ALSO will be more fully explained in 2021 newsletters!)
---
A Christmas Gift to our THRIVE Donors
World Vision is publishing our THRIVE Dashboard for our newsletter subscribers. If you are interested in following along how our programs are doing in Tanzania, Zambia, Malawi, Rwanda, and Honduras, you can click HERE. This is our THRIVE Program Performance Dashboard. It shows how we are doing against various metrics of our program performance.
While we will be doing some training on this in our next call, you can easily get into the data. Click on a country, and then you will see not only the total numbers across the top of the screen, but 5 domains of our work. Scroll down to see:
Improved Agricultural Technology
Access to Financial Services
Access to Markets
Natural Resource Management
Resilience to Shock and Stress
Empowered Worldview
Move your screen over the graphs to see more data. Click on the boxes on the right to see more detail on the various components. Feel free to get in there and play around. Don't worry – you cannot break it!
While we have been delayed in updating our September numbers, we trust you will forgive that. Our key people for this work out of THRIVE Honduras, and they have had 2 hurricanes and a pandemic to manage lately! We expect the September data to be updated by December 31st.
---
Welcome to Jade Clark!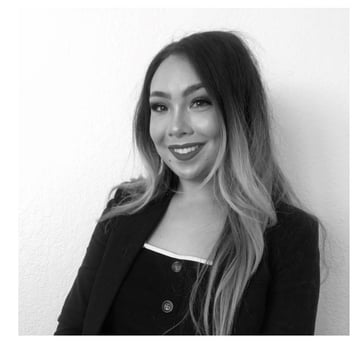 I am delighted to announce that Jade Clark has joined the Economic Empowerment team, and is the person who helps to make the machinery of calls, newsletters, and donor interaction work smoothly. Although we "share" Jade with the WASH team, Jade has moved into her role with a flourish and aplomb. Jade Clark joined us a number of months ago, and we've been waiting until it was quiet enough to make a LOUD welcome.
Jade has been working with World Vision for 6 years already, having moved to our team from the "Mass" side of World Vision, where she was part of the Donor Contact Services team. Jade has a marketing and business management degree from Biola University (with a minor in Biblical studies), lives in the Seattle-Tacoma area, and has a long-haired dachshund named, "Louis".
Jade has jumped right in, and is on the steep part of the learning curve about economic empowerment, microfinance, smallholder farmers, and all things related to ending extreme poverty.
WELCOME Jade! (LOUDLY!!)
---
Quotable Quotes
"I think a marketplace career is one of the best ways to serve God because business as an institution is so impactful in the world, and we need Christians in it serving God. The last thing we need is Christians abdicating that responsibility.
"What if we think about business as an institution that God has ordained, and we look at it from this perspective? What does God want business to accomplish in the world?
"We agreed as a faculty on two things. 1) Business is designed to provide goods and service that contribute to human flourishing. It is productive. The Genesis mandate to be fruitful and multiply has implications for lots of domains and lots of institutions, not just procreation in the context of family. Successful business takes raw materials combined with creativity and ingenuity, and grows them into something new. 2) Business provides employment: Opportunities for people to live out their vocation. Work is embedded in creation, it reflects the character of God, reflects God's nature. One of the primary places people work is in business. I still really think those are constitutive of God's kingdom."
---
Praises & Prayer Requests
PRAISE
Praise that VisionFund's application for a loan from the US Government continues to progress. We continue to jump through the hoops, and things are moving nicely. The request is for approximately $50 million, predominantly for Recovery Lending for Resilience.
Praise

that

Jade Clark has joined the team!
REQUESTS