"When girls and women gain information, knowledge, and access to opportunity - they are empowered. When this happens, their families, their communities, and their countries win." - Margaret Schuler
Telling it like it is.
When an NGO leader, an economist, a researcher, a STEAM student, a professor, and a princess have a discussion about breaking gender barriers, it gets interesting. Especially when they are all strong women.
World Vision's SVP of International Programs, Margaret Schuler represented the NGO community at a recent high-level panel on "Women's Economic Empowerment - Breaking Gender Barriers and Advancing Equity".
Other voices included: Sarah Hendriks, Director of Gender Equality at the Bill and Melinda Gates Foundation, Sarah Grammage, Economist at the International Center for Research on Women (ICRW), Sabine Lang, University of Washington Professor, Sarah Degnan Kambou, President ICRW, Guadalupe Tovar, University of Washington STEAM Graduate Student, and a powerful keynote from Her Royal Highness, Mary, Crown Princess of Denmark.
---
From embarrassment to celebration in Malawi: Sanitary rooms help keep girls in school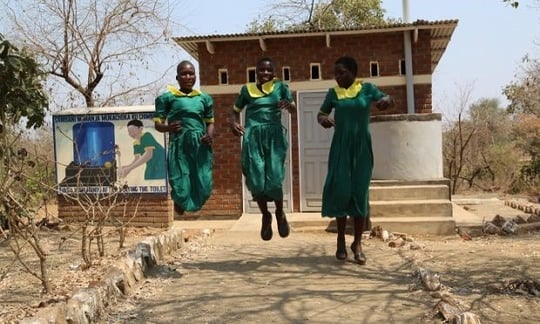 Instead of celebrating adolescence, 19-year-old, mother of two, Malita, recalls days filled with pain and societal seclusion, which resulted in her dropping out of school. Malita remembers that she and her female peers had to endure taunts and stigmas at school where there was no support as they went through adolescence. During their menstrual cycles, they had to miss school due to lack of adequate washroom facilities, and their academic performances suffered in the process. Missing school forced Malita to repeat several classes until she decided to turn her back on education.
"It was bad," says Malita. "I did not completely want to stop going to school, but imagine being at a place where the cycles could start anytime and you had nowhere to go and help yourself with all eyes in the class stuck on you?" According to Malita, many other girls dropped out of school as well.
Four years after Malita dropped out of school, the story at Kholombidzo Primary School, which she used to attend, is very different. Girls are motivated ...
---
WEEE Act Passes the House!
WASHINGTON D.C. - On July 15, the Women's Entrepreneurship and Economic Empowerment (WEEE) Act, introduced by Foreign Affairs Committee Chairman Ed Royce (R-CA-39) and Rep. Lois Frankel (D-FL-21), passed by voice vote in the U.S. House of Representatives. The bipartisan legislation seeks to address gender-related barriers to economic growth and supports women-led enterprises around the world.
Rep. Frankel, co-chair of the bipartisan Congressional Caucus for Women's Issues, spoke on the House floor about the bill. In part, she said, "[this bill recognizes] there is an undeniable link between women's economic success and global prosperity."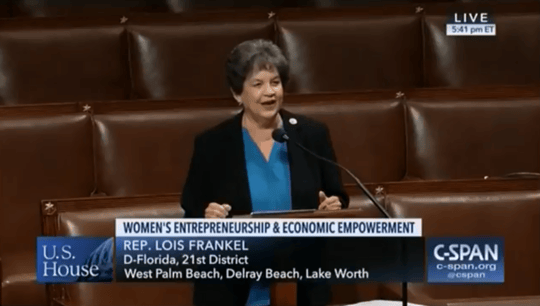 ---
Mark your calendars!
The following key dates provide a timely and relevant opportunity for you to use your voice on social media or in conversations.
October 11: Int'l Day of the Girl
November 25: Int'l Day for the Elimination of Violence Against Women
December 1: World AIDS Day
---