September 13, 2018 Tweetable
Research shows that societies with greater gender equality
experience faster economic growth, better outcomes for children,
and more representative government institutions.
4 Week Countdown Starts Today!
On Thursday, October 11, the global community will acknowledge the International Day of the Girl Child. Since 2012, this day focuses attention on the need to address the challenges girls face and promote girls' empowerment and the fulfilment of their human rights.
What will you do to raise awareness? Tools you can use!
How about a power lunch? Thursday Night Football Empower Party? Download our Tools You Can Use sheet for websites and great videos to view and share. Show your support on social media with our downloadable images for Facebook, Instagram, and mobile phones. Whatever you do, don't let this important day go by without speaking out on behalf of those girls who can't yet speak out on their own behalf.
Send us your pics!
If you do something to show your support for #DayoftheGirl, e-mail us your photos and we'll put them in an upcoming newsletter.
---



Meet Betsy King and Debbie Quesada,

Golf Fore Africa
These strong women are World Vision partners and serious change-makers.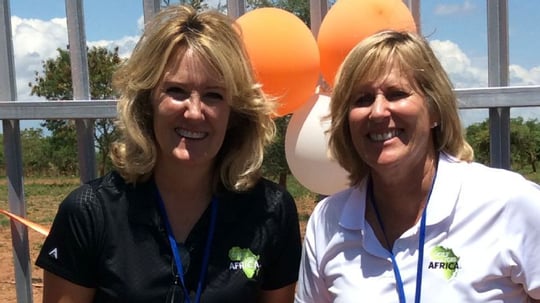 Professional golf is a male-dominated sport, and for World Golf and LPGA hall-of-famer Betsy King, she can point to golf as the source of the only discrimination she has ever experienced. Growing up, she wasn't allowed to play on the boys' golf team. Then as a professional golfer, the money she made was only a fraction of what the men made for equal work.
Recognizing that her financial situation is much different from other women around the world, 62-year-old Betsy said, "I can understand the discrimination women experience. So it's very important to me to ...
---

Mark your calendars!
The following key dates provide a timely and relevant opportunity for you to use your voice on social media or in conversations.
October 11: Int'l Day of the Girl
November 25: Int'l Day for the Elimination of Violence Against Women
December 1: World AIDS Day
---